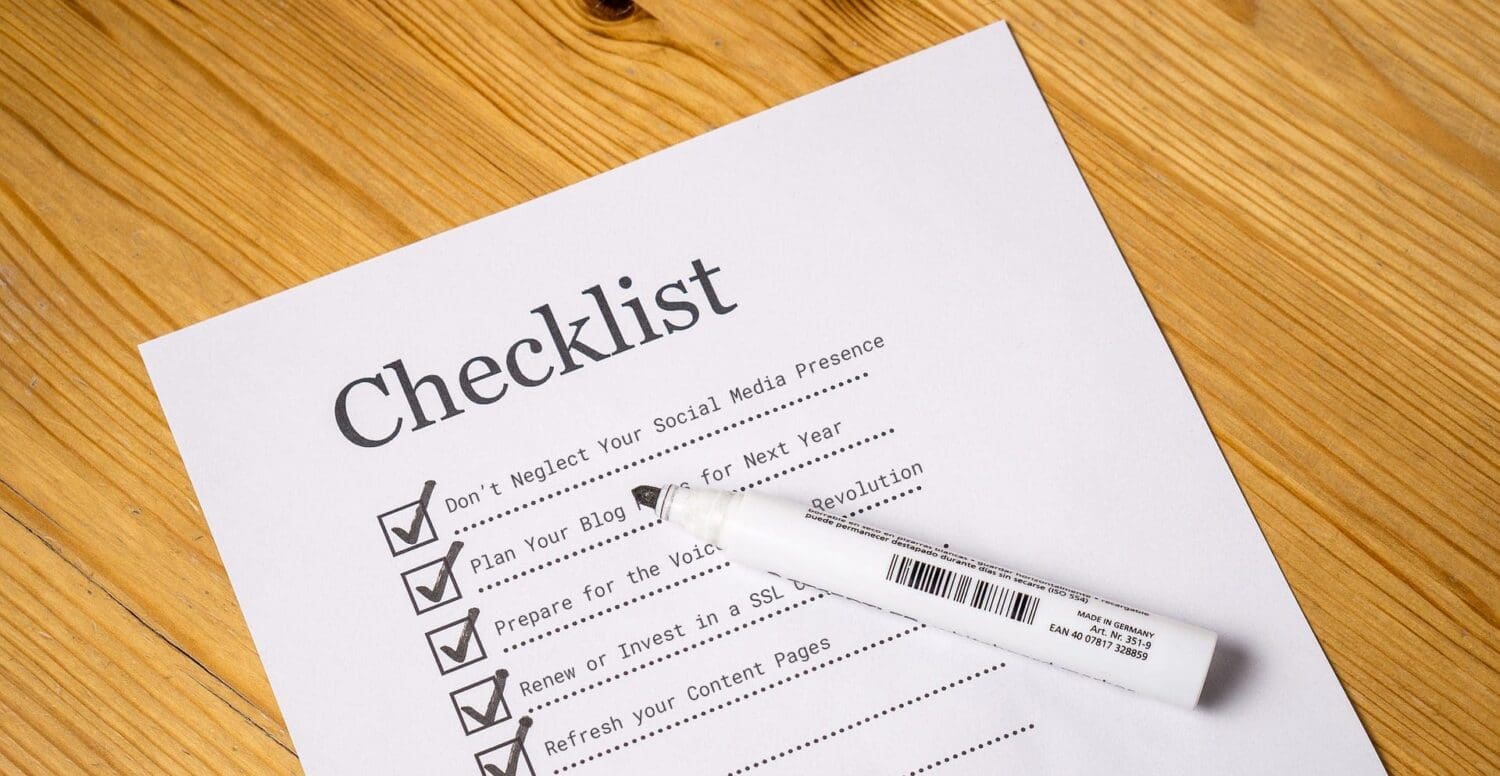 2019 Digital Marketing Checklist
1) Don't Neglect Your Social Media Presence
Another year has come and gone, and many companies have failed to pull their social media accounts off the back burner. If you're looking to improve your company's brand through digital marketing, a good place to start is by creating or updating your social media presence. How often should you update your followers on social media?
Facebook: 1 update per business day

Twitter: 2-3 tweets per business day

Instagram: 1 post per week

LinkedIn: 1 post per week
Social media provides a great opportunity to supplement your digital marketing campaigns and brand presence while maximizing the efficiency of your SEO strategy.
---
2) Plan Your Blog Posts for Next Year
Blog posts offer an avenue for you to flaunt your industry expertise while improving your content marketing, which can in turn be utilized for increased SEO. Why do blog posts help organizations rank higher for SEO? If a client is looking for answers pertaining to your industry or product, your blog post could lead them to your targeted site to help address their concerns.
A good blog post should check off the following:
350 words minimum

Headline with 5-8 words and 2-3 targeted SEO words

Strong lead or first few opening sentences
Publishing relevant blog posts for your clientele is a convenient avenue for boosting your company's SEO.
---
3) Prepare for the Voice Search Revolution
Home smart speakers have taken the nation by storm. It is estimated that, in 2018, 20% of U.S. adults have access to a voice assistant device. These numbers are expected to increase, and the resultant changes have huge ramifications for internet searches. As Amazon Alexa, Google Assistant and other AI voice assistants grow in popularity, it is expected that 50% of all searches will be done with voice search.
OK, you get the point: Voice searches are going to be increasingly important as we move forward. So what can your company do to prepare? This is where content marketing comes into play. You want to make sure your site has quick answers to common questions about the industry you serve, or more tangible questions such as contact information or hours of operation.
---
4) Renew or Invest in a SSL Certificate
In 2018, we saw a lot of major news stories revolve around the issue of cybersecurity. Equifax had its data breached, British Airways had personal and banking information hacked, and the list continues. Google recognizes that security is a top priority for its users and rewards websites that take the extra step to bolster this protection. Not sure which web host to settle on? Check out this rating guide on the best web hosting services of 2018.
While your company is making the move to ensure its users' security, take the time to write out a privacy policy, too. This fulfills Google's interest for optimizing on your site's content marketing while also prioritizing cybersecurity.
---
5) Refresh your Content Pages
When's the last time you looked at the content of your website's pages? If it's been a few years, it might be time to do a mini-audit of the content of your site. As you do this, you'll want to keep in mind that Google considers the amount of content you have for on-page SEO when conducting its RankBrain.
What should your on-page SEO checklist include?
Targeted SEO keywords

275+ words per page

Backlinks

Content that has utility and value
Oh, and while you're updating the content within your site, don't forget to update your copyright in the footer of all your sites. Another good idea to put into action as you revamp the content within your site: Make sure to modernize your voice in a way that aligns with your company's brand.
---
Looking to get ahead in 2019 through the use of content marketing, web design and SEO? Reach out to ForeFront Web to plan your digital marketing strategy.
Join Today
Want exclusive marketing tips and tricks sent straight to your inbox? Join 1000+ fellow businesses and subscribe to our monthly newsletter!
Back to Blog