Content Marketing/Social Media
SEO / Digital Marketing Checklist
Harnessing the Power of Social Media – Without Having to Do It Yourself
The Recipe for Social Success: What We Do to Effectively Manage Your Social Media Presence
We customize our social media management plans based on exactly what our clients need. Have an internal team that already does daily posting? We can handle the more complex advertising and networking side of things. Completely absent online? We'll do it all!
Whether you need daily posting, regular consulting or some blend, we can help. Contact us today to learn how we can help.
Leveraging (Only) the Platforms That Best Fit Your Company
Sure, we could handle social media posting via Facebook, Twitter, Instagram, LinkedIn, Pinterest, TikTok and more. We're pretty sure we can even log into our old MySpace accounts if need be, but you won't always need these platforms. In fact, you may only need 2 or 3. We will help you figure out the best channels that suit your marketing goals, and help you to put your best face forward.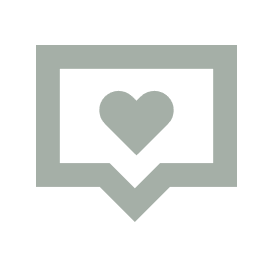 Social Media Consulting:
Giving You the Keys to the Car
Have the internal team to handle all of your social media needs, but lack the know-how? No problem. Our team can teach yours the ins and outs of effective posting and advertising. We'll show them the ropes, including best time of day to post, how to properly respond to mentions, when to boost posts and more.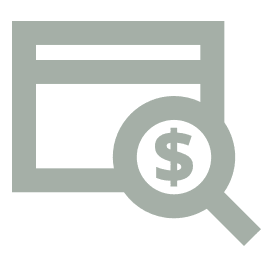 Paid Search:
Make the Most of Paid-For Posting and Social Media Ads
Depending on your needs, we can go a step further by diving into the metrics of your profiles and utilizing the data from these social media accounts to push promoted content through targeted ads and/or advertising on each individual platform. This next step in our social media plan allows your business to reach new customers and generate more conversions, leads, calls and purchase. We will promote certain content to specifically target potential audience groups by location, demographics, connections, behavior and interests.
Can Social Media Actually Make Me Money?
Oh, yes. And then some. But consistency and constant upkeep are required to get the most out of your social media presence – you get that through daily/weekly posting, solid customer service and timely social media interaction. Our clients see a return on this investment into social media strategy. When you consider 20 to 40% of consumers will spend more with a company that responds to customer service inquiries over social media, it's not too hard to crack the code!
Make the Most of Your Social Media
Didn't
answer your questions?
Browse our FAQs on Content Marketing
FAQs
Will you do all of our posting for us?
We certainly can. We fill in where you need us. If you have an internal team (or person) that simply needs guidance, we can help them with posts that sync with your SEO campaign and branding guidelines, and that also engage your target audience.
Don't have the internal resources to complete the actual implementation? Not a problem – our team can take this task off your list and post as frequently as you want.
Oops! We could not locate your form.
Will you help with my email campaign?
Absolutely. We have professional writers and editors (on staff, not outsourced or AI) ready to pitch in with your emails, blog posts or any other writing you need. And when we do this as part of an overall campaign, you wind up with an integrated approach with each tactic supporting the other, which just brings more effectiveness and results overall.
Oops! We could not locate your form.
Can I review the posts before they go live?
Of course! We'll even work on a calendar of topics and themes, so you'll know well in advance what we are planning. And you'll get to know your team and build a level of trust with their talents.
Oops! We could not locate your form.
A Stronger Signal:
How Social Media Impacts SEO
A dedicated effort to your social media strategy also has the ability to boost your SEO. If a post gains traction, it may be indexed, successfully generating backlinks to your site when those on social media post links to your website. Additionally, you have the ability to find new consumers and build an audience through these social media platforms considering the billions of users that are using these websites. Customers pay attention to your socials – and so does Google!
Whether you're looking to offload the entirety of your company's social media duties or you just need some maintenance and social media consulting, ForeFront Web can help.