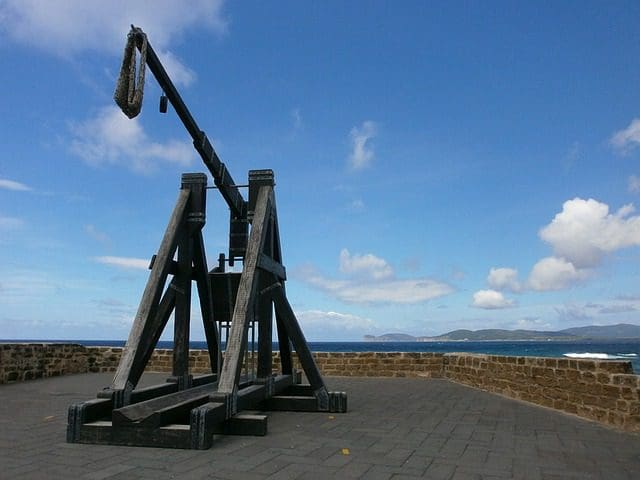 Two Different (But Equally Important) Approaches to Search Engine Optimization
Prior to 2018, you could watch an old, slow and spammy website with no mobile optimization regularly stomp your super-fresh site in the organic search rankings. This year, however, we've watched as giants fell and those that rested on their laurels lost big.
Why were the old, ugly sites performing so well? Legacy. Age. Reputation. This is what we have deemed "Foundation SEO." How does one compete with the aged giants of the world with a new site? These are the tactics we call "Fluid SEO."
We're breaking down the differences between these two types of SEO strategies and give you a few tips on how you can leverage your legacy and improve your continued marketing to become a major SEO player!
Foundation SEO: Building the Bedrock for Stellar Search Engine Rankings
Foundation SEO is comprised of all long-game SEO tactics. What can you invest time and money into, right now, that will check off the right boxes for years to come? Locking down domains so they can accrue age, ensuring your website looks great on all screens, double-checking your major directory listings – these tactics lay the floorboards down for future SEO success. They're not quite "set it and forget it" strategies, but they're awfully close!
Foundation SEO Strategies & Factors Include:
Domain Age: The older, the better. Anything over 2 years is decent, but the real power kicks in around 8 years – anything above that is pure money. It's implied that, if you've been around a while, you've done something right.
Backlinks*: Not all backlinks are created equal, but the general rule is that the more reputable links you have to your site, the better. A site usually gathers backlinks naturally over time & tells Google that you're a trusted resource.
Mobile Optimization: Since 2015, mobile compatibility has been a critical SEO component. But, in 2018, about 52% of all traffic comes from a mobile device, so search algorithms now put an even greater emphasis on catering to mobile audiences.
Directory Listings: Review all major directory listings (Google My Business, Facebook, Yelp, BBB, Bing Places, etc.) & ensure your Business Name, Address & Phone Number (NAP) are correct & consistent across each. This will positively impact your rankings, especially on a local SEO level.
Cybersecurity: 2018 has been the year of digital protection. Your site should mitigate risk, prevent breaches & instill visitor trust. Having an SSL certificate installed & a comprehensive privacy policy in the footer will go a long way.
Load Speed: There are things you can do after a site launches to improve load speeds, but the heart of your speed relies on your server response time, code & functionality. The better the server, the cleaner the code, & the simpler the function, the better your rankings. (Use Google PageSpeed Insights to check your current speeds.)
A Note About Backlinks & Off-Page SEO
As stated above, not all backlinks are equal. A relevant backlink from a local newspaper article or a .GOV, .EDU, .ORG or even just .COM site is going to be worth far more than spammy links from weird domains like .AT, .CAB. and .PIZZA (yep, it exists). Links from reputable sites with high domain authority are almost always going to help you. Getting 50 from the same low-level site will likely hurt you. We put Backlinks in the "Foundation" category because they normally pile up naturally over time, but you can always work to garner more off-page backlinks and improve your reputation. In fact, we highly suggest this strategy!
Fluid SEO: Routinely Optimizing Digital Marketing Efforts to Feed the Fire
Fluid SEO is made up of everything you do on a daily, weekly and monthly basis to improve user experience and provide greater value to each visitor. How can you conveniently answer the most popular questions potential clients/customers have without making your site too cumbersome? How can you reinforce your brand, on every level, to ensure a positive reputation? These tactics take more effort as you move forward, but they're exactly what you need to edge out the big guys and compete in the SEO trenches!
Foundation SEO Strategies & Factors Include:
Design/UX: What's better than a site with awesome content? One that has awesome content & offers a great user experience! Creating a clear conversion path, breaking up content with different formatting & adding strategic calls-to-action will greatly improve your SEO. Search engines can detect how users interact with your site. If the interaction is great, you're going to do quite well! If they bounce, then you may fall to page 2.
On-page SEO: From metatitle & description optimization, to header hierarchy, to internal linking & image alt text, there's a ton you can do on each page to optimize for both users & search engines. Moz offers a solid on-page SEO guide here. But make sure you change these tactics up often! Google doesn't like static on-page SEO.
Content marketing & blogging: Always be producing answers for visitors. If you're the go-to industry resource because you offer the best info, Google will treat you as such. Make sure each marketing page has 300+ words on it & never let that blog section go dry for more than a month.
301 redirects: Redirects ensure that dead pages aren't dead ends. No one likes a gross 404 page, so make sure you redirect users from the old page to the next best resource! Google & Bing will reward you for routinely cleaning up your site.
Social media: Don't let those social sites die out. Be sure to have a routine in place to keep users informed. Share links from your own site, in coordination with content from partners and other relevant industry news for maximum impact. Minimally, you should post on Facebook once a day, Twitter three times a day, Instagram 2-3 times a week & LinkedIn once a week.
Reviews*: Make sure you keep your reviews clean across major platforms, namely Google My Business and Facebook (and to a lesser extent, now, Yelp!). Google factors in your average review score, along with the value of the review, when ranking your site for related searches.
Proper Review Generation Etiquette
It pays to have a positive review generation strategy in place! Create an outreach program to direct happy customers to your Google Business, Facebook and Amazon reviews. But be careful not to get too many in a short amount of time! And it is worth noting that, at the time of our reporting, Facebook is rolling back its reviews mechanism in favor of a simple binary recommendation model, meaning Google Business reviews are going to be even more important moving forward. Oh, and you cannot pay people for reviews. There are a lot of rules and regulations, but if you've got a great product/service, you should have nothing to worry about!
You Almost Always Need Both Types to See Success
Even though we've watched as Fluid SEO has caught up to Foundation SEO in terms of importance, both tactics are absolutely necessary if you're trying to run a successful website and overall digital marketing campaign. Foundational gives you a "legacy" advantage, but you need to feed the fire if you want to compete with the young and hungry whipper-snappers out there. If you have no foundation to rely on, you can use Fluid SEO tactics to start and supplement with AdWords as you build a foundation full of domain age, backlinks, cybersecurity and speed!
Wondering How Your SEO Is Performing? We Can Tell You!
Sign up for a FREE SEO Report Card
---
For more information on Foundation & Fluid SEO or just to have a conversation about search engine optimization in general, contact ForeFront Web today!
Join Today
Want exclusive marketing tips and tricks sent straight to your inbox? Join 1000+ fellow businesses and subscribe to our monthly newsletter!
Back to Blog