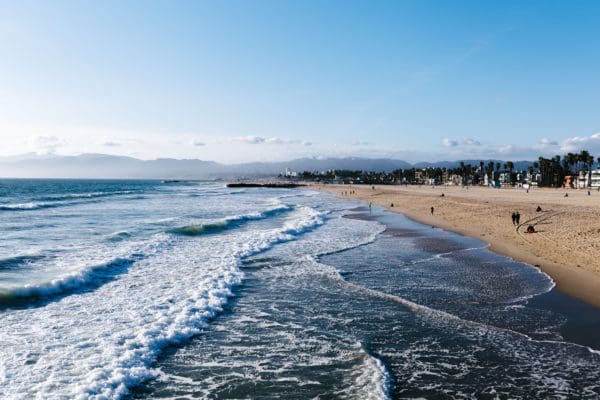 The Top 5 Most Useful Trigger Rigs from Shopify Flow
To help minimize the workload for developers and store managers, Shopify has officially released Shopify Flow – an automation application that leverages triggers to streamline development tasks. It's an excellent tool for the developer with way too much on his or her plate and the entry-level Shopify store manager who doesn't know a lick about coding. In short, it does the heavy lifting and tedious stuff so you don't have to.
The automation solution uses a three-step process to simplify tasks. All you need is a trigger, a condition and an action to make the magic happen. You will be presented with a blank template where you choose the initial trigger.
Current triggers include:
      

Customer created

      

Inventory quantity changed

      

Order created

      

Order fulfilled

      

Order paid

      

Order risk analyzed

      

Product added to store

      

Refund created
You will then select conditional if/then logic based on the trigger chosen. From here, you complete the rig with an action (or multiple actions). For instance, if you choose "Customer Created," you can then create the condition "If Buyer Accepts Marketing" followed by the action "Add Customer Tag" and automatically attach "Email List" to this customer – thus simplifying the email list building process. This is just one of many seemingly-infinite combinations you can create to make your life easier.

Sick of performing some of the same old tasks over and over? Wish you had more time to experiment with new marketing ideas? Now's your time to shine. Start with these top 5 Shopify Flow trigger rigs to automate your Shopify tasks, minimize workload, maximize efficiency and bolster excellent customer relationships.
1) Inventory Control Manager
      

Trigger: Inventory Quantity Changed

      

Condition: Product Total Inventory = 0

      

Actions: Hide Product, Send Slack Message
This stream is perfect for ensuring products are automatically pulled from the store the moment their inventory hits 0. Why offer something you don't have, right? Nothing worse than getting a customer's hopes up, only to dash them with a line of red text that reads "Out of Stock." The Slack message notification allows for quick action – whether that be the deletion of the product after a clearance sale or restocking a very in-demand product.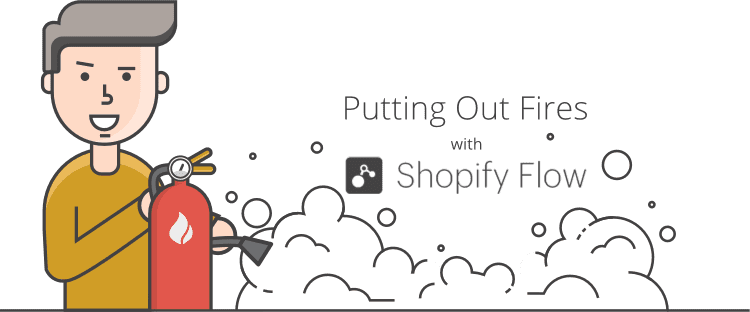 2) Risk Analysis Coordinator
      

Trigger: Order Risk Analyzed

      

Condition: If Order Risk Level = High

      

Actions: Send Email (to Marketing Coordinator)

      

Condition: If Order Risk Level Doesn't = High

      

Actions: Capture Payment
Shopify already does a great job at assessing potentially risky orders. Now, you can automatically capture payments for low to medium risk orders while setting high-risk orders aside for further review. Have the high risk order ID sent to your Marketing Coordinator for investigation before capturing the payment. If it doesn't pass their test, simply cancel the order and report the potential fraud or reach out to the customer directly. Either way, you won't be processing any high-risk orders without another set of human eyes on the transaction.
3) Customer Retention & Quality Control Specialist
      

Trigger: Refund Created

      

Condition: Order Total Refunded is Greater Than $100

      

Action: Send Email (to Marketing Team)
Refunds aren't fun, but they're a necessary aspect of the ecommerce realm – especially in the retail clothing industry where sizing can be quite complicated. This chain allows you to automatically send an email to a member of your marketing team when a high-loss refund goes through. This team member will get a breakdown of what the customer returned, along with the customer's email so they can reach out directly and see what issues they had with the product(s). We can learn a lot from unhappy customers – consider this enrollment in Constructive Criticism 101. Who knows? Maybe that extra personal touch could even bring this customer back.
4) In-Demand Product Hype Man
      

Trigger: Inventory Quantity Changed

      

Condition: Product Total Inventory = Less Than 10

      

Action: Add Product to Collection (Most Popular Products), Send Slack Message
Have a product that's just flying off the shelves? Make the most of the hype by sending a product that's close to selling out to a specific collection titled "Most Popular," "In-Demand" or something to imply that everyone wants this product. You can also have a Slack message sent to remind you to restock that particular product to ensure it doesn't run dry. And if inventory does hit zero, refer back to our first trigger rig "Inventory Control Manager."
5) Loyalty Program Facilitator
      

Trigger: Customer Created

      

Condition: Customer Spent = More Than $1,000

      

Action: Add Customer Tag (Loyalty), Send Email (to Customer Relations Team)
A major component of marketing is building undying loyalty to your brand. When you generate a list of die-hard customers who have spent a ton of money with your store, you're going to want to keep them around and reward them for their loyalty. Use this rig to automatically tag customers for your Loyalty program and send an email to your team member. Reach out to this customer, offer a deal to keep them happy and ask to move them to your loyalty program. From here, you can closely monitor their buying habits to see what groups of items they buy together and add these customers to a Loyalty Program segment/list in MailChimp to offer them exclusive deals.
Have further questions about Shopify Flow and how it can positively impact your store? Get in touch with ForeFront Web today and we'll help guide you! Need help with your Shopify Website Design? Well, we can get that done, as well.

Join Today
Want exclusive marketing tips and tricks sent straight to your inbox? Join 1000+ fellow businesses and subscribe to our monthly newsletter!
Back to Blog