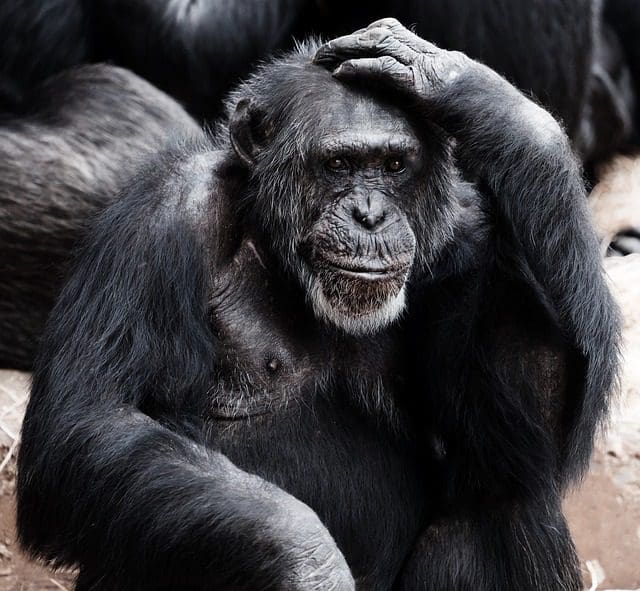 Everything You Need to Know About Google's AI-Based RankBrain & Its Effect on SEO
When ranking websites, search engines scour the web, seeking out digital properties that best answer the questions and information requests of users. There are more than 200 factors (some with 50 variations) to consider when building a site that ranks well. Tackling some of those factors is as easy as optimizing meta titles, adding alt tags to your images and simply having a website with a great domain age. However, other ingredients to Google's secret sauce are a bit more complex. For instance, did you know that the Google search algorithm pays attention to privacy pages, server location and frequency of site updates, but it doesn't favor websites that partake in the Adwords program? Crazy, right?
Today, we are going to talk about, perhaps the most frequently misunderstood and overlooked ranking factor: RankBrain.
What is Google RankBrain?
In our own words, RankBrain is essentially Google's almost-sentient AI algorithm factor that constantly trudges through the Internet, looking for information sources that can answer questions that have never been asked before. Others have deemed the mysterious technology a machine-learning, knowledge-compiling, results-providing robot. No matter how you choose to define it, one thing is for certain: nobody other than Google is 100% certain about what all this factor entails!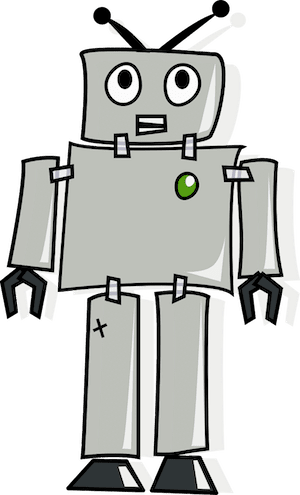 How Do I Optimize for RankBrain?
You don't. Well, you don't optimize for it specifically. Because you can't really predict what potential queries people will be searching for, you have to become the wisest kid on the playground. Mr. Know-It-All. The key influencer in your industry.
How do you become top dog? By putting your money (expertise) where your mouth is (on your website). You must create a solid content marketing plan. There's no way around it. Google can tell when you cut corners. It will penalize you for stealing content. It will ding you for not putting enough words on your pages. It will also hurt you for putting too many irrelevant words on a page. The AI is programmed to collect data and learn – as a human would. If you provide nothing of value to this all-but-self-aware being, then you get zero brownie points. If your competitor is putting in time to putting together worthwhile pages with bullet lists, juicy paragraphs 1,000+ words, you're going to be left in the dust. You cannot be afraid of letting out a few insider secrets in order to provide that invaluable transparency to both RankBrain and your actual audience.
Your Secret Weapon: Bring In The Blog
If we had a nickel for every time we've watched a blog go live, only to remain a deserted playground, full of tumbleweeds and "Hello world!" posts, we would have enough cash to cover the office bar tab for the rest of the year. This space offers a seemingly-infinite amount of opportunities to inform users and win over the favor of RankBrain. However, the blog is often pushed to the back burner and populated with nothing but annual "Happy Holidays!" updates and the occasional "Welcome the newest member to our team" post.
Dust off that blog and create an on-going information repository with some of the following categories and tags:
In-House News (The behind-the-scenes fluffy stuff)
Industry Commentary (State of the industry and how it affects your clients)
Industry News (Newsjacking opportunity; ask us about this one)
Case Studies (Flex your muscle by providing hard examples of what you do well)
Events
Press Releases/In the News
Guest Posts (An open invitation for other experts to shed light on what they know best and a great way to build reciprocal links for SEO)
What Are the Other Top 2 SEO Ranking Factors?
Google loves to shake up its algorithm without telling anyone. It's part of what makes SEO so much "fun!" One day, naked backlinks are best. Other days, backlinks with strategic keyword anchor text are worth more. But overtime, we have watched two factors continue to reign supreme: Informative content and strategic backlinking. Backlinks act as reputation reinforcement, while valuable content shows that you've taken the time to become the expert in your field and answer the questions that your readers pose.
Have additional questions about RankBrain? Good, because we do, too! But seriously, if you want to learn more about Google's algorithm AI, contact us today & we'll have ourselves a compelling SEO chat!
Join Today
Want exclusive marketing tips and tricks sent straight to your inbox? Join 1000+ fellow businesses and subscribe to our monthly newsletter!
Back to Blog