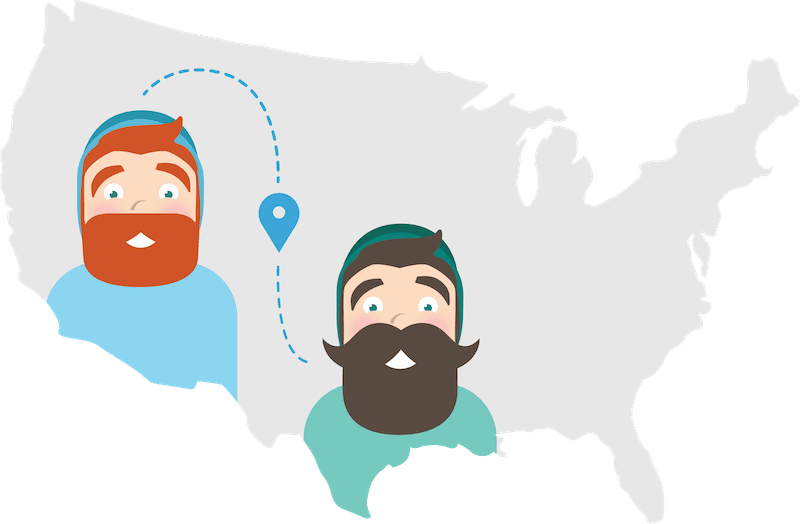 5 Tips to Dominating the Local & Regional SEO Landscape
Whether you've been a part of the local business environment for decades or you're just starting out, local SEO is going to be a key component of your marketing efforts as you move forward into the digital future. However, you're juggling all the things that go into managing a business. The daily operations, foot traffic and accounting numbers never seem to stop. That's why we're here! We have compiled 5 simple tips and strategies that will help you dominate the local SEO rankings.
Word Count & Localized Content
We've said it once and we'll keep saying it until we pass out: content is the number one player in the search engine optimization game. It rules all.
Why? Because it tells users and search engines what your website is about.
How many words are need on each page? At least 250.
How can you leverage your content for hyper-local SEO? That's the fun part!
You're the local authority on whatever product or service you are promoting. You have to prove two things to your audience: 1) you're the best and 2) you're their partner. By creating a content strategy that is focused on SEO, conversion paths and talkin' how the local folks talk, you will rise in the ranks and win over your backyard. After discussing your services and expertise, talk about the area sports teams, landmarks, history, neighborhoods and whatever else that will make you appear to be "one of them."
A Tip About Branding
Unless you're a dominant brand, like Coke, Nike or Apple, save the slogan for the About Us page. Your homepage can wear the banner, but the focus should be on #SEO. Don't waste precious header and meta space just to appease the ego of the business.
Directory Listings & Correct Contact Information
Now, more than possibly ever, accurate and consistent directory listing information plays a vital role in, not only your website's SEO, but also keeping your potential clients and customers properly informed. Being present in all 65+ major directories will make both search engines and users happy. Discrepancies will confuse both. If you have recently moved locations, changed company names or switched locations, be sure to track down the old information and get it changed! The impact will be felt directly.
Topical, Local Backlinks
It's no secret: backlinking is a major player in the world of search engine optimization. But it's not just about the sheer volume of links you can accumulate, rather the quality of links. Quality is based on a bunch of factors, including domain authority of linking site, anchor text phrasing and the topical nature of the subject to your website. Google will make a stronger connection and will give you more respect if a link is actually providing value to the person clicking it. By getting on to hyper-local sites, blogs and calendars, you can win big!
You know that area newspaper that's been bugging you about advertising in its upcoming special section? Well, they may be worth their weight in gold – or links, rather. Communicate with the marketing teams of these local media outlets. Leverage your industry expertise and see if you can become a source for an upcoming piece. If so, give a quote and get a backlink on the online story. If they're not willing to make that move, see if they have a community calendar that you can add to and promote your upcoming events there. Link back to your site for more event information. Chances are, that publication has been around for a while and has built up a solid reputation in the eyes of Google.

Mobile Optimization & Speed
As the stats stand today, more than 60% of searches are done on a mobile device. Google explicitly stated this a year ago; which caused the great Mobile-Geddon of 2015 that saw organizations across the country rush to become mobile-optimized or else face severe ranking dips. We used our patented ForeFront Foresight and saw this paradigm shift coming from a mile away, which is why we haven't built a non-mobile-friendly website in roughly six years! And the algorithm shift only makes logical sense. Someone wants a fast answer to an easy question? They're not running to their computer. They're pulling out their phone.
Not Sure? Get Tested!
Interested in knowing if your website is up to Google's mobile-friendly standards? Run it through Google's official checker here!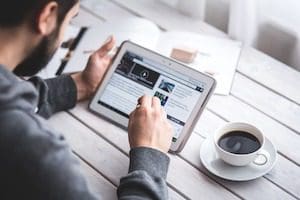 A Healthy Blog Section
The blog is a website's golden goose. It is a seemingly infinite space that acts as a playground for you to use. Here, you get to showcase your local expertise. You can write in the tone of the locals and discuss the things they care most about. But like with any forgotten playground, if you don't use it, the swings will get rusty, weeds will take over the ball field and the only people who drop by are the people you don't want to be there. Take advantage of this space. Minimally, try to publish at least one blog post a month. Introduce a new service, hype up an event, talk about some in-house happenings or give your unique industry insight. Anything to keep those pesky kids from spamming and tagging your comments section.
The Top 5 Advantages of a Hyper-Local Blog
Strategically insert long-tail keywords into topical posts & get indexed for more key terms
Touch on subjects & services that aren't necessarily worth their own page
Establish your local ethos aka speak the lingo of the locals
Give stuff that Google can look at, as sites that have stuff to crawl more often get more Love
Create delicious social media fodder, tasty event promotion & scrumptious industry insights to engage readers & establish yourself as the expert.
It's important to note that these are just some of the many local SEO factors! A key component that we purposefully left out includes ratings and reviews from local/niche websites. We are saving that for a longer discussion down the road – but they DEFINITELY do matter.
For more information on local SEO tips & guidelines, get in touch with us today! We can talk about this stuff for days.
Join Today
Want exclusive marketing tips and tricks sent straight to your inbox? Join 1000+ fellow businesses and subscribe to our monthly newsletter!
Back to Blog