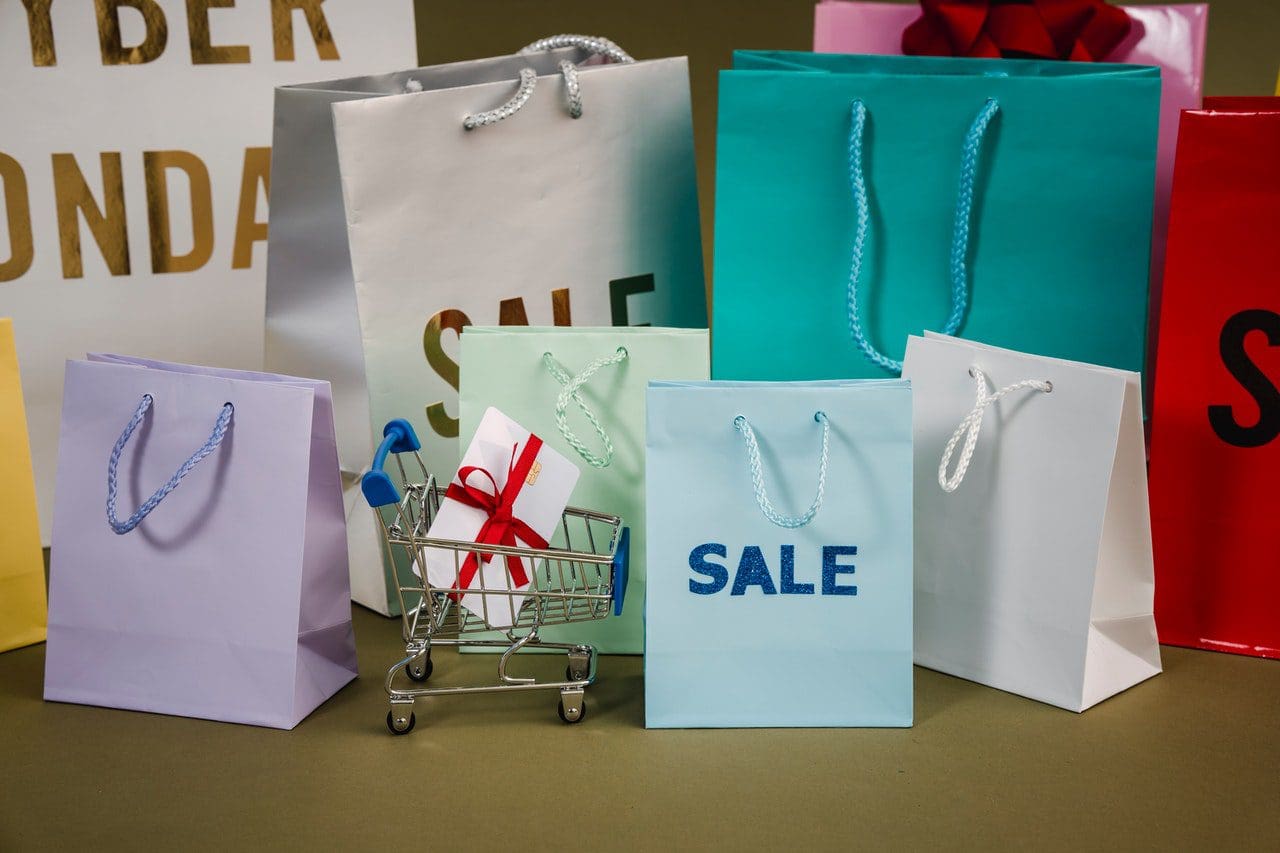 Marketing Campaign Ideas For The 2021 Holiday Season
Start Your Holiday Marketing Early – If You Haven't Already
If you think people aren't already asking their family and friends to share their Amazon holiday wish lists with them, you're sadly mistaken. Ready or not: The 2021 holiday shopping season is here.
With 2021 (and, for that matter, 2020) having been pure, unadulterated chaos from start to finish, consumers are determined to spread holiday cheer unlike anything we've ever seen before. With so many important milestones – graduations, birthdays, weddings, etc. – put on the back burner, this holiday season is being used to celebrate everything we missed out on because of (cue scare chord) COVID-19.
Not only did the pandemic force people inside their homes, it completely uprooted the way we shop and engage with brands. If anything is for certain, it's that businesses should keep 2021 holiday marketing ideas top of mind as we head into the most wonderful time of the year.
'Tis The Season For Online Shopping
Going to the store? Shopping at the mall? So 2019.
While online shopping was always common for Millennials and Gen Z, months in quarantine resulted in skyrocketing demand for online purchasing of goods and scheduling of services for all ages. And if you've been putting off that eCommerce website project, we suggest getting all hands on deck sooner rather than later. The longer you put off creating an online shopping experience for your customers, the more inconvenient it is to do business with you.
And eCommerce is just the tip of the iceberg when it comes to holiday marketing. If you're not ready, or not able, to jump on the "add to cart" bandwagon just yet, there are plenty of other campaign ideas that are sweeter than the cookies left out for Santa.
Start Promoting Holiday Sales Now

Don't wait until Black Friday to kick off your holiday promotions. Your customers are gift shopping right now due to global events such as delayed supply chains, making proactive holiday shopping a necessity. If you do have an eCommerce store set up, encourage customers to shop online and market upcoming sales through eNewsletters, text alerts and social media. Knowing where and how people are looking for your products is essential to a successful holiday campaign, no matter what industry you're in.
If You Aren't Selling Online, You Should Be
2020 shifted traditional consumer patterns as we knew them. As we already mentioned, digital shopping avenues are a must in today's world. If you're able to sell goods and services online, but not sure how to approach the task, it's important to explore your options. In our experience, Shopify is a great solution for businesses looking to sell products online to local, regional and even international audiences. It even integrates with your business's Facebook and Instagram shops, so you can meet consumers during their buying journey.
Spread Holiday Cheer With Brand Storytelling
There's nothing like the unspoken magic that fills the air this time of year. With so much time lost in 2020, use this holiday season as a way to bring people together. Position your brand in a way that helps people reclaim the holidays and celebrate with loved ones they haven't seen in far too long. Give people a reason to deck the halls, bake extra cookies, sing carols or pass the gravy with your brand at the center of it all.
Amazon's campaign nailed this marketing tactic with its Prime Grocery Delivery commercial:
This is just one of many ways to use brand storytelling to build customer loyalty. Another avenue is to create captivating social media posts on Instagram, Facebook, Snapchat, TikTok, whatever outlet you use to engage with your target audience. A few spins you could take for a holiday marketing campaign:
Social proof humor: Nothing is more relatable than surviving the holidays with the in-laws.
Recipe ideas: Because we've all saved a video or two on how to make kickass buffalo chicken dip.
Holiday movie night: What's missing from the 25 Days Of Christmas movie marathon? Your brand, of course.
Nostalgia: This is ideal for any time of year, but it's even more effective if you add dancing sugar plums into the mix. A crowd-sourced contest for funniest family holiday stories could have broad appeal.
Gift guides: We love using gift guides to empower holiday campaigns. It's the easiest way to hand your business to potential customers on a silver platter.
Be Inclusive
Another ongoing trend in the marketing world right now is inclusivity. Holiday campaigns should highlight the magic of every holiday over the next few months. Younger generations are turned off by brands that only focus on a specific group of people, and they prefer "Happy Holidays" to "Merry Christmas." If you're hoping to attract people in this age group, we can help you strategize a bulletproof campaign.
Start Prepping Your Holiday Campaign Now
It's not too late to get your 2021 holiday marketing campaign off and running. Now is the time to get ideas onto paper and map out upcoming promotions to connect with early holiday shoppers. Finding the time to take your business online and launch an eCommerce website can feel daunting, but once it's live, you'll soon reap the benefits of its integration capabilities with social media and other digital marketing platforms. People are in their feels this time of year, so join in the festivities with dynamic brand storytelling. You'll be surprised just how effective it is at building long-lasting relationships with customers. Last but not least, always be inclusive. You never know who may be considering buying your goods and/or services as a gift.
Make Your Upcoming Campaign A Success
At ForeFront, we've overseen successful holiday campaigns for a long time. We know the ins and outs of what to say, how to say it and where to display your advertising to get the word out. Let us do the heavy lifting so you can focus on maintaining your business during the busiest of shopping seasons.
Learn more about our success plans and schedule a consultation today!
Join Today
Want exclusive marketing tips and tricks sent straight to your inbox? Join 1000+ fellow businesses and subscribe to our monthly newsletter!
Back to Blog