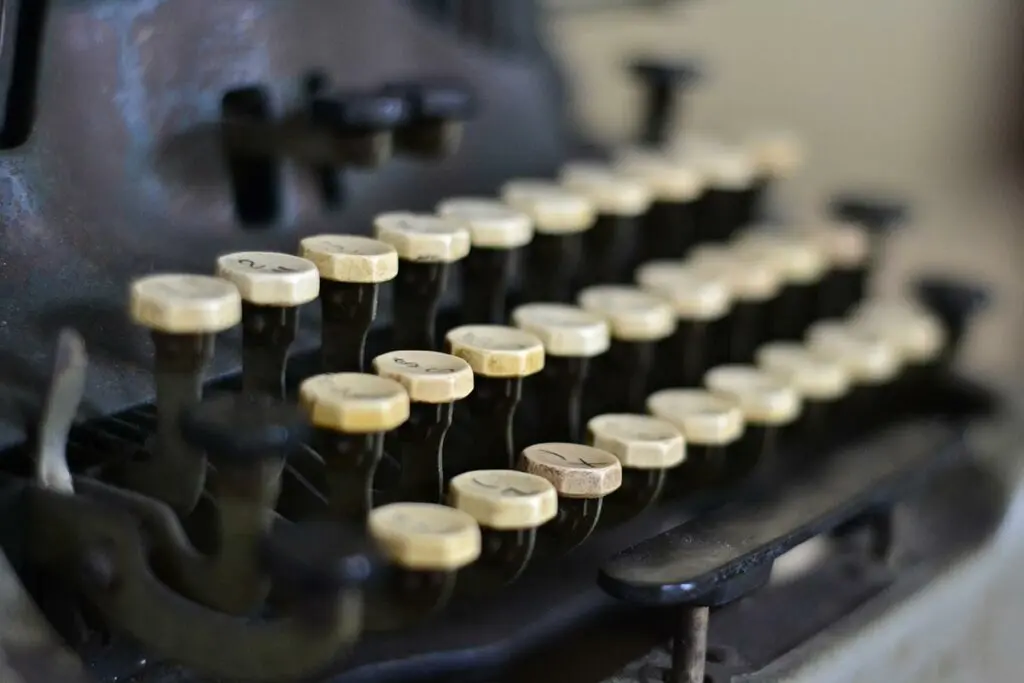 The New Age of Search Engine Optimization and UI
Combining Old School Marketing Strategy With New School SEO Tactics
Flashback: MySpace was king, Miley Cyrus was still innocent, people bought the Nintendo Wii "for the exercise" and SEO was monkey simple.
Search engine optimization throughout the 2000s was easy, man. Stuff your meta data, buy a bunch of irrelevant backlinks, copy and paste some keyword rich text all over your website and sit back and wait for some Google love. But since then, Google's Hummingbird, Panda and Penguin have all run roughshod on these outdated and obsolete tactics. It's scary out there because many businesses have seen the true value of SEO, but are willing to jump at the cheapest available option, which could quickly damage them. Google penalties are very real, and they couldn't care less how important your site is; if you break the rules, boom – you are out.
Simply put, SEO isn't that easy anymore. Search engines are smart. Google is a conglomerate. Bing is a business. You can't just "trick" the system and rake in the money.
This doesn't mean SEO is dead. Until Google shuts down its search business (not likely), the SEO game will have a healthy pulse. Times are changing, but that's not to say some traditional marketing tactics of yesteryear aren't still applicable here.
You can teach an old dog new tricks. We're here to help you fetch more visitors and treat you with conversions.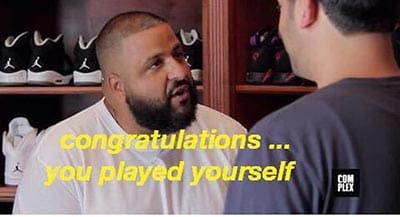 Out With the Old: Keyword Stuffing
Spam is gross, whether in the form of shelf-stable, coagulated, cold "meat product" or obvious keyword stuffing. Imagine Google coming to your site and reading "Best Restaurants Columbus; Columbus Ohio Restaurants; Great Restaurant in Columbus" over and over again. Congratulations. You just served the largest, most influential search engine in the world a heaping helping of tin-can imprinted Spam. Google will have taste aversion to you now, and will penalize you for being spam. The people want "Best Restaurant", and you're Spam. When it thinks of you, it thinks of nasty meat. (Well, maybe not nasty meat, but you get the idea.)
In With the New: Content Writing Strategy and Long-Tail Keywords
Words matter to viewers and search engines equally. How else would anyone or any system decipher what your site is about? For this reason, the Panda update saw a drastic push toward value-adding content. Pages with less than 250 words are being bested by those with 500 or more. And it's not enough just to have the right amount of words, rather the right words.
Quick Tip: Aim to answer specific questions. Are you a lawyer? Sure, getting to number 1 on Google for "Attorney Columbus Ohio" is next to impossible, but specifying that you handle "copyright infringement defense cases" can help you rank for the terms that not only make you money, but also attract the perfect potential lead.
Generic descriptive terms like "premier," "high quality" and "excellence" don't mean much anymore. Sure, there are some instances where fluffy, feel-good marketing wording fits (i.e. About Us, bottom of the page, etc.), but don't kick your paragraphs off with "We are your number one premier provider of high quality services in Columbus." You laugh, but we've seen it.
Enjoy this list of terms deemed "marketing drivel" that you should actively avoid.
So Yesterday: Organic Only
For some niche industries in non-competitive markets, the right amount of on-page SEO and off-page efforts could be all you need to get those coveted first page spots. Restaurants, hotels, clothing stores and other quick searches can be very difficult for companies to breach the first page. Why? Because people like options and Google knows this. This results in directory listings and review sites getting the top spots. Also, people tend to gravitate toward the conglomerates and these huge corporations have huge corporation budgets for digital marketing efforts. If you're a smaller retail or service business in a competitive market, get your backlinks and make sure your site is optimized for organic search. Cover all your bases, but don't hesitate to call in some hired guns. Inquire below.
Today: Not Being Afraid to Invest in PPC, Socials and Sponsored Spots
The perfect supplement to your search engine optimization efforts is a paid-for campaign. Don't fear the investment! Facebook has an excellent retargeting program that can get your site back into the minds of users. Not just any users, though. The EXACT demographic you want to target. Why not take advantage of this? Campaigns start off relatively inexpensive (starting at $5 a day) and are quite user-friendly. If you're noticing that not one actual business is ranking on the first page for the biggest terms, it's time to pay a visit to the Google Pay-Per-Click department. If this strategy is over your head, you can always call on a PPC and digital marketing firm to manage it for you (hint, hint).
What's Out: Setting It and Forgetting It
"A website is a living, breathing organism." This has become an automated cliché around the ForeFront Web office, but the sentiment behind the phrase is so true. In the early 2000s, you could get away with setting up your website and letting it simply exist. It doesn't work like that anymore. A website is no longer a business card. It's a 24/7 marketing and public relations agent. People want answers and they want them at all times. By consistently making strong content changes, positive user experience modifications and valuable blog posts, you can breathe life back into your website. Stay on top of industry-related news and explain to your audience why it is relevant to their needs. By constantly moving, you show that you're always learning. You're proving to these potential clients that you are the best – or at least trying to be.
What's Hip: Good Ole Fashioned Customer Service
When it comes down to it, people appreciate a solid customer experience. Some are even willing to overlook a shoddy product because the process was so fantastic. By being genuine and providing a human touch to the buying experience, you can win over a customer. This is one of those "old school" tactics. It's one of the greatest components of being a small business. There exists a pocket of infinite value when your content is tailored to the perfect demographic (without excluding outsiders), the design flow matches the patterns this crowd is familiar with and contact with your brand is made available at all times – even if the initial reach is automated. While so much of SEO and web design is centered around "best new practices," excellent customer service will always hold a top spot in digital marketing.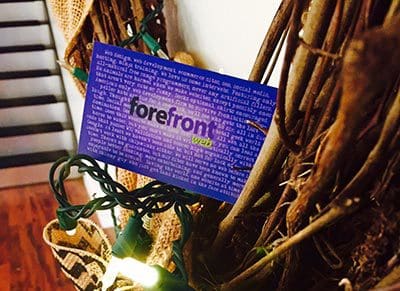 For more information regarding search engine optimization, web design and digital marketing strategy, contact ForeFront Web today! Better yet, hit us up now. We love to talk.
Join Today
Want exclusive marketing tips and tricks sent straight to your inbox? Join 1000+ fellow businesses and subscribe to our monthly newsletter!
Back to Blog