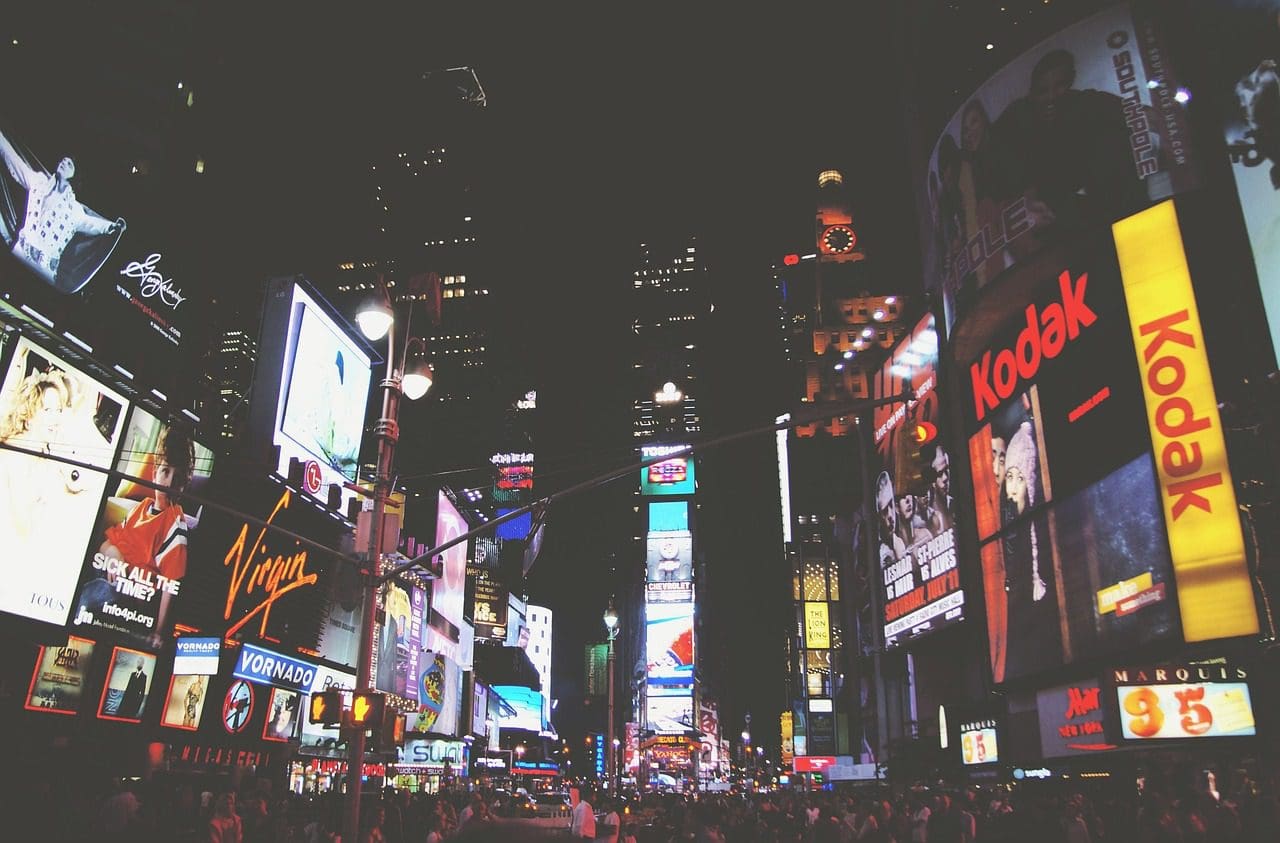 Building Your Virtual Billboard
The Best Outbound Digital Marketing Platforms & How To Use Them Effectively
When it comes to lead generation, we've found that inbound marketing works best. This includes Organic Search/SEO, Google Ads, Email Marketing & Content Marketing. However, not every website has the infrastructure to rank quickly. Not every product or service is widely known. Not every company has the ability to create an inbound funnel of leads.
Finding yourself in this situation? Put some resources into outbound marketing!
What Is Outbound Marketing?
We consider outbound marketing to encompass all paid marketing efforts that are designed to increase the exposure of a product or service to a target audience. Outbound is a more traditional strategy in the sense that the goal is to get more eyes on an advertisement in hopes of spreading awareness, garnering clicks and generating purchases/leads. This differs from inbound marketing in that inbound focuses on being in the right place when the consumer is already looking for the specific product/service.
Some folks also call this "interruption marketing." Think billboards and magazine ads, but virtual.
The Biggest Difference Between Outbound Marketing & Traditional Marketing – A Metaphor
Targeting and control. Thanks to the wonders of data collection (woo.), you have the unique opportunity to not just get your message out to the masses, but control exactly who sees your advertisement with little to no wasted spend. Instead of forking out cash to plaster your name on bus stop benches, shopping carts and urinal splash cakes, you get to create a digital billboard for peanut butter on a road to the jam and bread factory right at lunchtime. And you can do it all while weeding out the people who are allergic to peanuts or don't have much disposable income, and including those who have shown interest in new food products.
It really is that targeted. Let's hop into our primary outbound marketing platforms, who they're made for and how you can use them most effectively.
Facebook Marketing: The B2C Marketing Playground
Facebook is the holy grail when it comes to selling a product and remarketing to people who have already been to your site (that latter one we'll get to in another post). While the monolithic beast of a social media platform has decreased its eerily idiosyncratic targeted marketing, you can still get a ton of mileage with a limited budget!
The Outbound Facebook Marketing Strategies We Most Often Employ:
Boosted Posts – Promote content that is designed to inspire trust or promote a new product/service with a little more storytelling and data behind it. This is super simple. You don't need to set up a Facebook Pixel or a FB Business account; you just drop a credit card number in, create an audience and roll with it.
Video Ads – Great for product demonstrations, personal introductions and spreading awareness for an upcoming webinar/seminar/convention, video ads tend to garner a lot of attention quickly. Buyer beware, though: the statistics and tracking for video engagement are kinda not the best from Facebook.
Carousel Ads – Have a bunch of new, related products in a collection? Show them all off and up your chances of striking a positive nerve with a potential buyer. Wish.com is particularly great at employing this tactic.
Brand Awareness Ads – Our preferred method, these are the ads you see placed in the timeline, hanging out in the corner and all over the place when you're logged into the platform. This strategy is especially great at announcing a new deal and offering a coupon code.
Facebook/Instagram Story Ads – Be part of the story by integrating your messaging into the story-based feature every app seems to be using nowadays. The best part? Facebook makes setting up and customizing great-looking story ads incredibly easy – just swipe up for more information.
The Positives of Facebook Marketing:
Integrates into the Instagram market with a few button clicks
High volume of impressions and clicks for a modest budget
Excellent audience targeting capabilities, especially when it comes to selling a niche product to people who are in a certain financial bracket and/or have a weird combination of interests
The Negatives of Facebook Marketing:
Requires some setup for maximum effectiveness (Facebook Pixel, target audience creation, good creative, etc.)
Pretty easy to blow a lot of money quickly on low-value clicks/impressions
FB support isn't that great and they are known to reject ads for arbitrary reasons
Not all that great for selling high price tag or enterprise products/services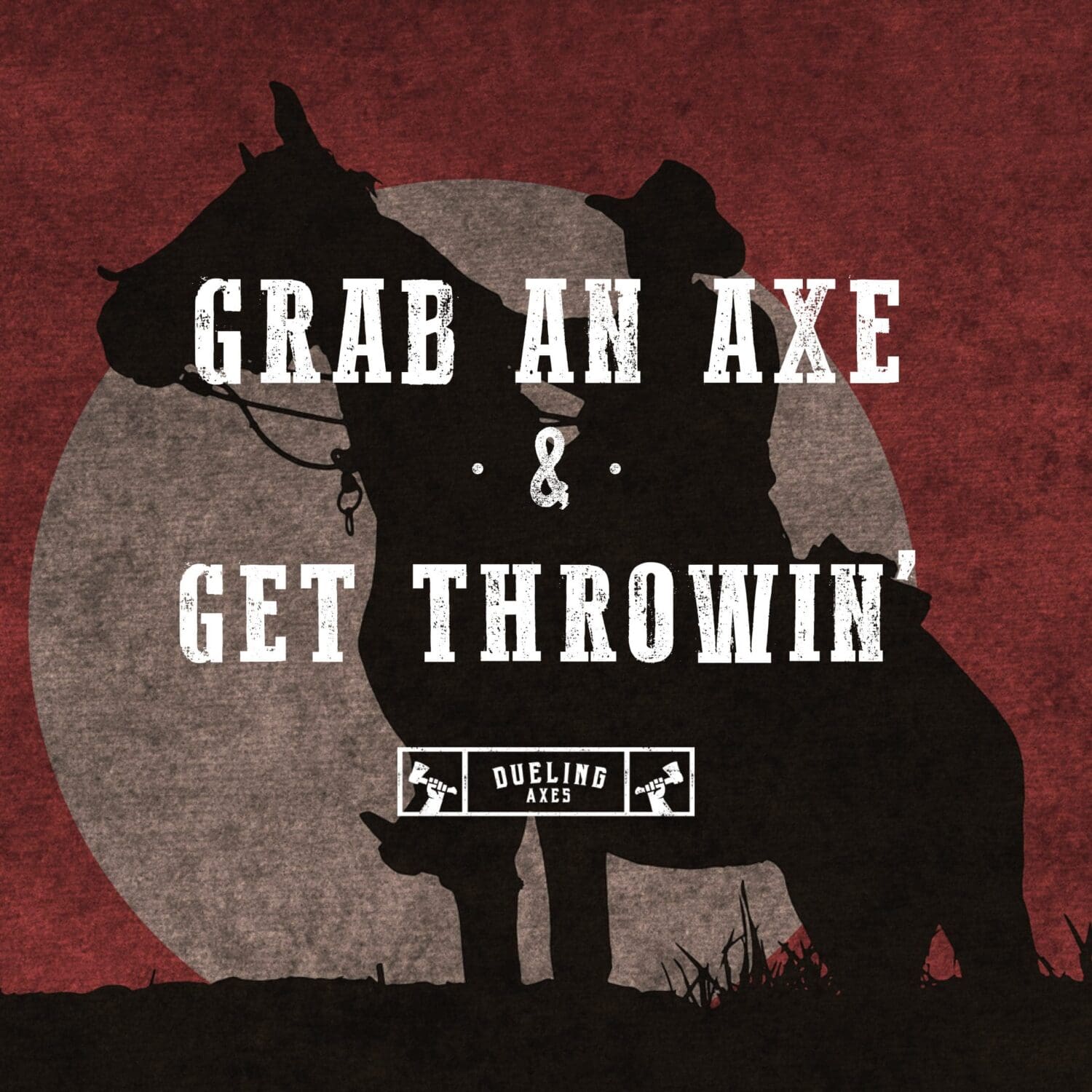 A ForeFront Example: Target Practice
Last year, we ran a little experiment for a client: the best axe throwing bar in Columbus. Essentially, we created a brand awareness campaign via Facebook that was designed to let folks in the region know that axe throwing was a thing they could do. Using a severely limited budget, we created a severely limited audience. This was about the time when the game Red Dead Redemption 2 was incredibly popular, so we targeted people within our geo and age group, but cross-referenced that with folks who liked the game and outdoor lawn sports. We also designed an ad that looked vaguely like the cover of the game to garner more quick twitch attention.
We used $25 and pulled in two leads, resulting in about a 3-to-1 ROI in a week.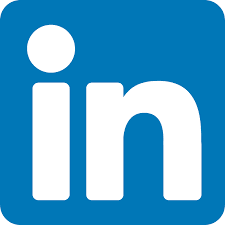 LinkedIn Advertising: For The More Sophisticated, Career-Oriented Buyer
Over the past two years, we've steadily unlocked the powers of LinkedIn Advertising – especially when it comes to B2B lead generation and webinar promotion. Think about your mindset when you log into LinkedIn. You're at your work space, in your work mindset, with your work coffee, ready to network and "Like" that post from your old mentor. While you may not be super engrossed in the LI culture, there are a ton of people who pretty much live in it!
How We Effectively Use LinkedIn Advertising
Job Postings – This is like shooting fish in a barrel. We create the post, throw $15 behind it and watch the solid, career-oriented leads pile in.
Webinar Promotion – If there's one thing those LI people like (outside of looking for new jobs), it's a webinar or seminar – especially if it's free. For those who use webinars as a lead generation funnel, this is your next move.
Promoted Content – Have something interesting to say that could inspire trust in your brand? A new service that could make the lives of people in a specific industry easier? Create an ad that flows right into their feed! If it catches their eye, they'll stop. If it's a good idea, they'll click.
The Primary Key To LinkedIn Advertising:
Know. Your. Audience. Who are they? What job titles do they have? Where are they located? What job skills do they possess? What degrees do they have? This information is mission-critical when it comes to setting up target audiences. Not only can you pinpoint the exact type of person you want to appeal to (job title, industry, etc.), you can use the "AND also have any of the following attributes" function.
We suggest starting out by casting a wide net of engaged folks by selecting a ton of "Member Groups" that your primary target audience likely visits. From there, use that "And" function to target job titles. This recipe ensures you're getting people who 1) actually use the platform and 2) are the decision-makers you're trying to reach.
The Positives of LinkedIn Advertising:
Hyper-niche audience targeting, much like how Facebook used to be
Attract people when they're in a certain type of buying mindset
Perfect for B2B services/products, webinars and other enterprise-like offerings
Easy advertising account setup
The Negatives of LinkedIn Advertising:
Expensive for a low click-through rate
Some of your target audience may just be in the job market, not the "buy new product" market
Not a ton of advertising versatility; so far, we've found that brand awareness ads in the timeline are just about the only effective avenue
The advertising campaign account can be a little clunky as you start piling new campaigns in there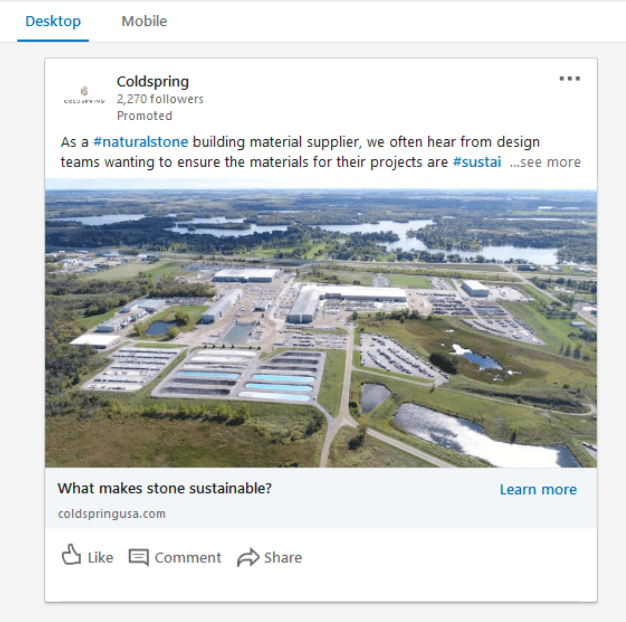 A ForeFront Example: Naturally Stone Cold
Did you know that natural stone is actually more sustainable and "greener" than some of the manufactured stuff? We didn't know either until our domestic granite fabrication friends came to us with a mission: change the way landscape architects and project managers think about building materials. So, we delivered a one-two punch of pro-natural stone promoted content and free webinars to not only push the positive messaging throughout the industry, but bring in some potential buyers.
The bottom line? We successfully shifted the narrative to natural stone and raked in a record-breaking amount of leads despite a global pandemic!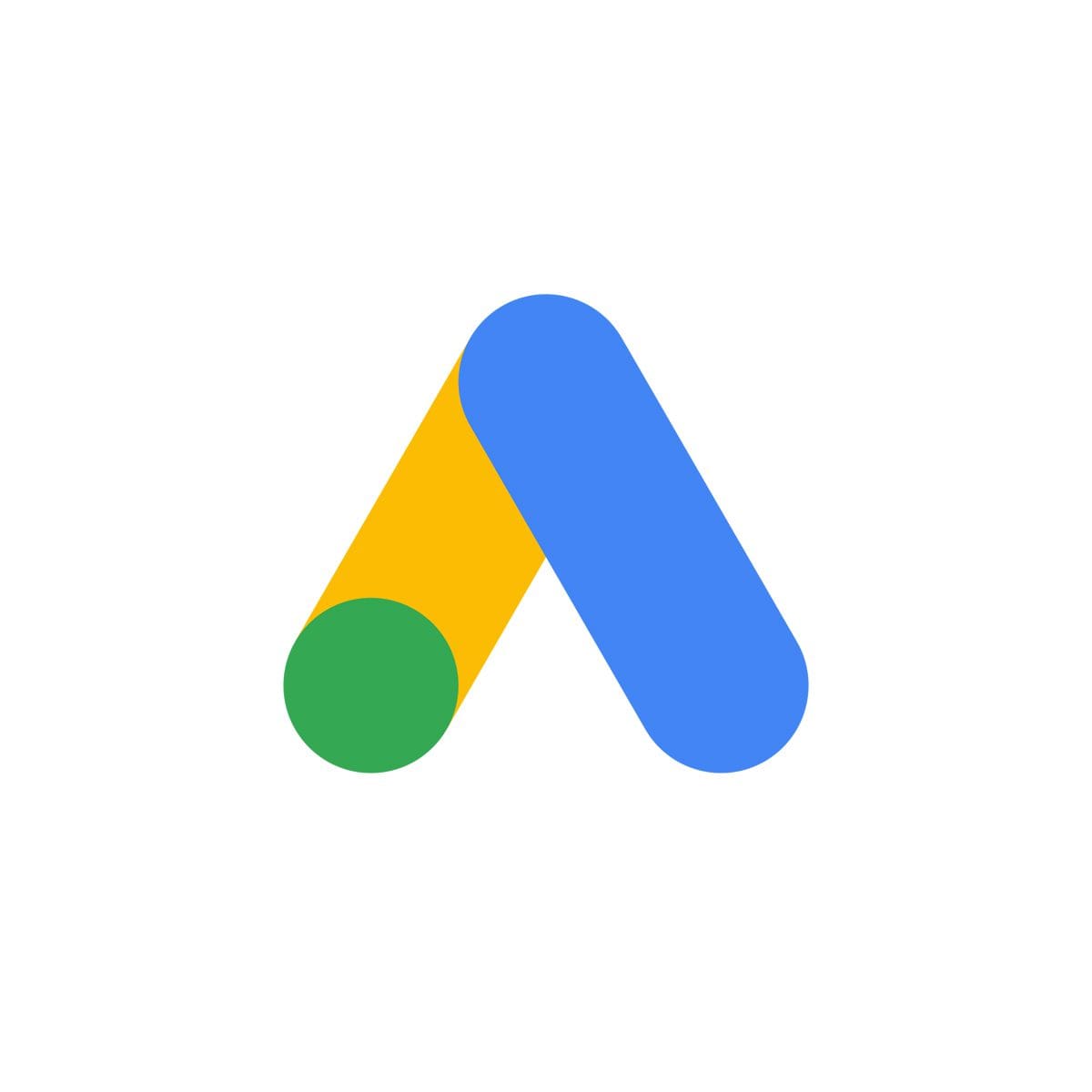 Google Smart Display Ads: Damn Decent Exposure
Yeah. Whatever. We used to be fairly sour on banner ads in the past, but listen – Google upgraded its modeland they're effective now, especially when it comes to generating a massive volume of impressions on a modest budget.
Instead of jamming ads for metalworking machinery into margins of a random pizza restaurant's website or something even wilder, you can display responsive creative on websites and within apps that your audience actually goes to.
The Power of Affinity & Intent Targeting
You ever notice when you're reading an article on a local news website and there's an ad for that thing you totally were thinking about doing the other day? That's the Smart Display algorithm at work. Not only can you target by age, geo, gender and household income, you can also narrow it even further by:
Types of searches the person makes
Relationship status
Recent life milestones (purchased a home, got married, had a child, etc.)
Affinity and intent of the user
That last one is the crazy one. You can legit target people by what types of things they're searching and what they're looking to do when seeking information on a specific subject. Hypochondriac searching for symptoms and a solution? A guy frantically trying to find a cost-effective, but still awesome, ring for his fiance? Random woman in a coffee shop just looking up the latest and greatest in wealth management tech? You can hit them with your ads. Not only that, you can see where your ads are showing up and exclude sites or apps you feel are irrelevant.
The Benefits of Smart Display Ads
Tons of impressions for a trivial spend (avg. 21,000 for just $14)
Choose the types of websites your ads show up on
The ad generator ensures your ads look pretty baller across all placements
The Negatives of Smart Display Ads
If you're not careful, you can waste money on dumb placements (like within a guitar tuning app or Candy Crush-like smartphone game)
You're not likely going to get a metric ton of leads this way, as you'll get a lot of exposure, but not many direct leads; pay closer attention to an increase in "returning user" leads when you have Smart Display campaign live
Setup takes a minute, and you really need to know your audience well before pushing that publish button
A ForeFront Example: A Lab-Grown Diamond in the Rough
When the best custom jeweler in Columbus came to us with a modest budget, big dreams, a defined consumer and a stellar product, we knew this was the right fit for a Smart Display campaign. They offer these lab grown diamonds that are legitimately the same composition as naturally-mined diamonds, but cost 25% less and have a smaller carbon footprint. They wanted to get out in front of the lads getting ready to pop the question and let them know they have a best-of-all-worlds option. So, we targeted that very audience, met the men where they were at and offered them the message they've been looking for: Affordable. Memorable. Sustainable.
The result? Some pretty happy brides-to-be and some extra dollars for the honeymoon.
Looking For More On Outbound Marketing Strategies?
Obviously, we didn't go into every step of how to set up a campaign and optimize it for success. If you're looking for more of that information, stay tuned for more minutiae-based blog posts. Or, better yet, be your own "interrupter" and … contact us today
Join Today
Want exclusive marketing tips and tricks sent straight to your inbox? Join 1000+ fellow businesses and subscribe to our monthly newsletter!
Back to Blog