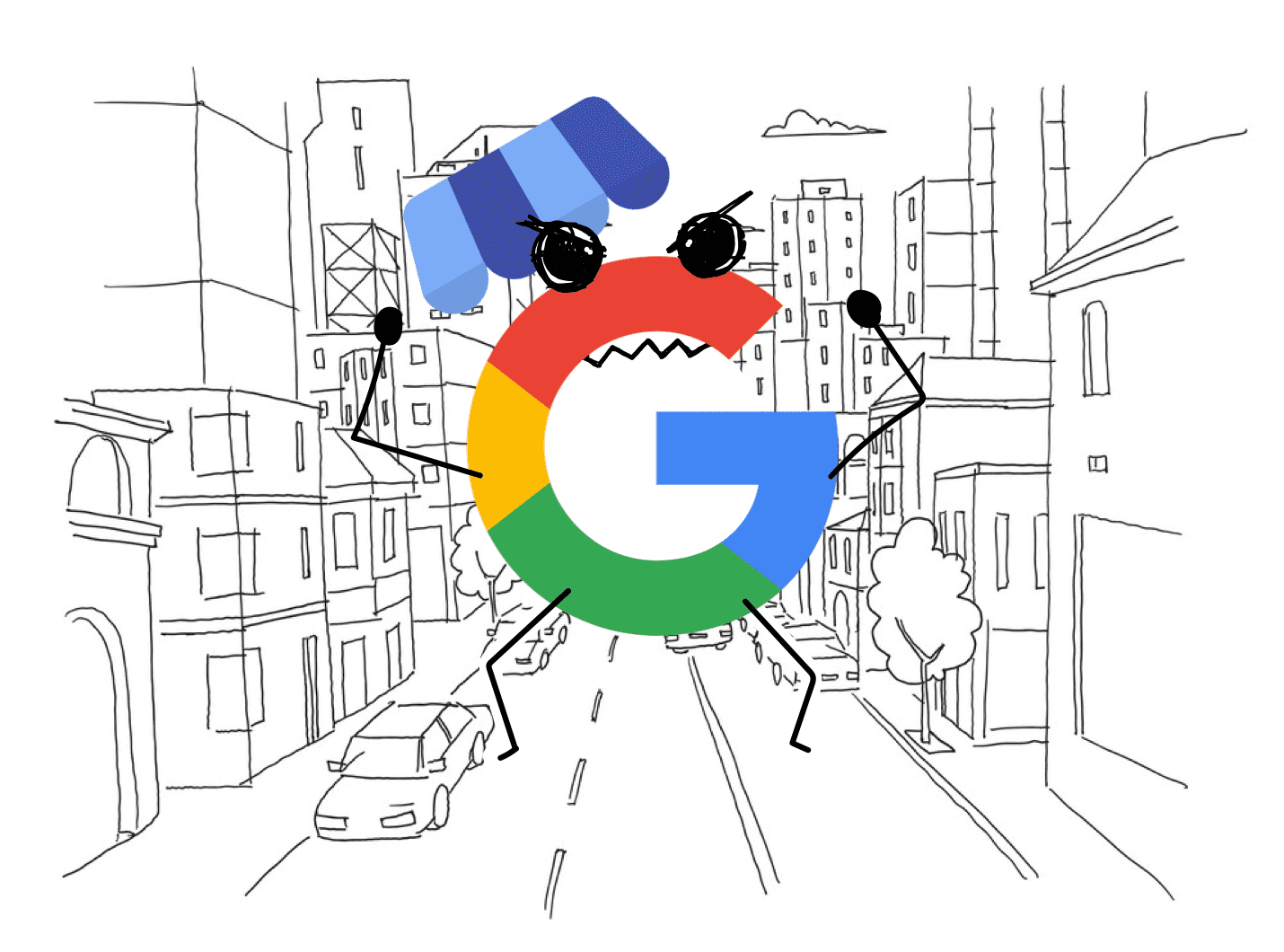 Digital Marketing & Search Engine Optimization Predictions for the New Year
By: Stephan Reed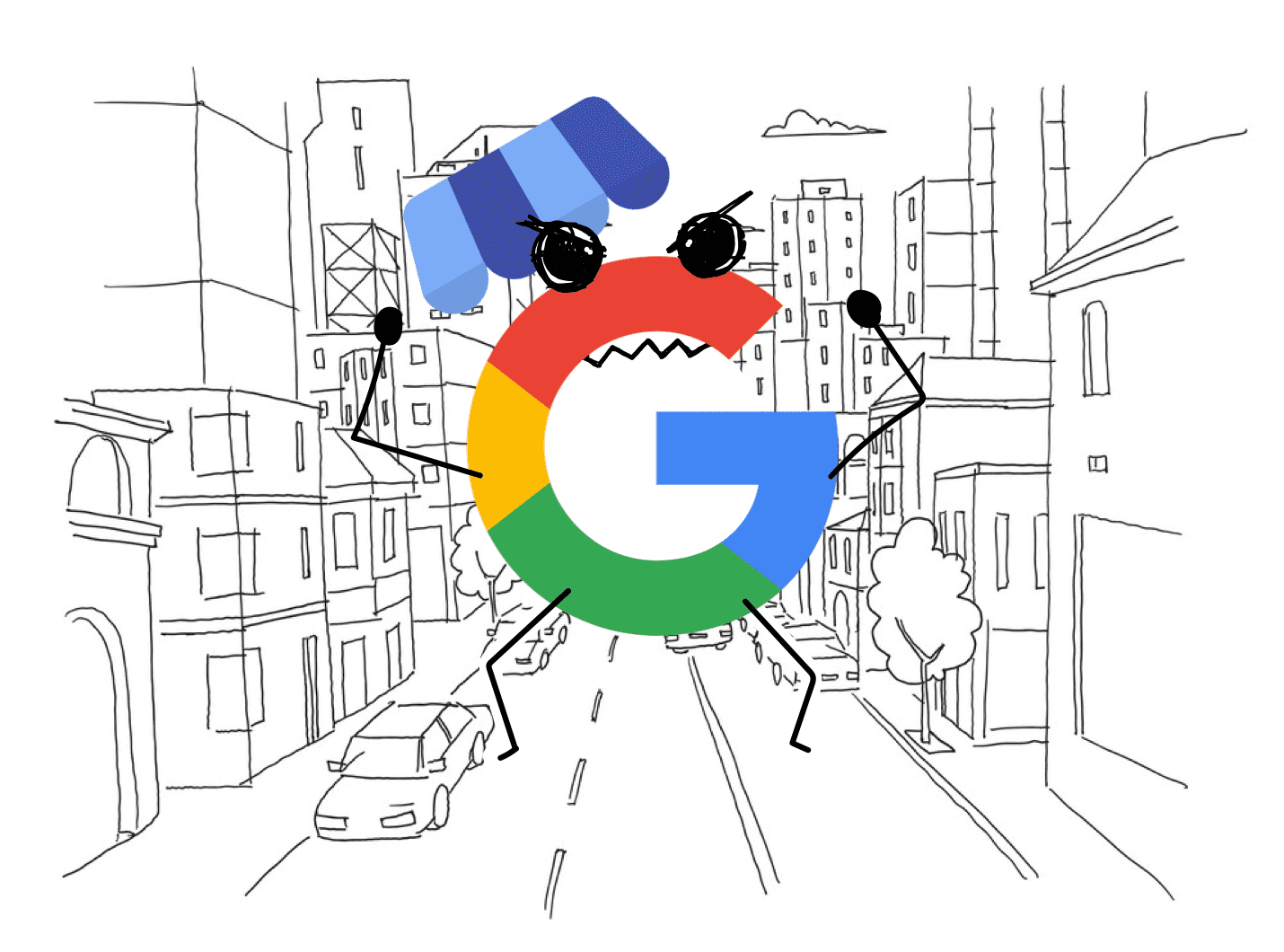 No one:
Not a single soul:
Google's algorithm in 2019: *ABSOLUTE CHAOS*
---
This past year was a wild one in the world of SEO, especially as it pertained to hyper-local search. BERT shook things up for long-tail searches. Neural Matching/The Bedlam Update threw Google Business rankings through a loop. Core algorithm shifts dismantled low-value healthcare, law and financial advising sites, while the true professionals saw a surge.
If 2019 was the year of language signal experimentation, I predict that 2020 will be the year of the high-value, authority-driven brand. Take a closer look at my 2020 SEO predictions and how you can best prepare for the future:
Google My Business (GMB) Domination
Better Google Analytics Tracking with GMB
Authorship, Accountability & Authority
Optimize for Voice Search
Tailor Experience & Content for Inquiry
2020 Will Be The Year of Complete Google Business Domination
In 2019, Facebook moved its review function to a binary system, conceding victory to GMB – that was the first sign. Then, the Bedlam Update happened. Now, with all the new features and functions of Google Business pages that keep rolling out, I predict that 2020 will be all about your listing, the information you continue to put forth via that tool and how you best optimize the page for your target audience.
So, What Can You Do To Make Sure You Don't Falter or Fail?
Your Google Business page will be important no matter what – whether you're a dog groomer that lives and dies by local search or if you're an enterprise-level company that deals with legacy clients all over the world. Lock down your page. Upload photos regularly. Get 5-star reviews from happy customers, clients and industry partners. Optimize the page on a foundational level by ensuring your name, address, phone number, service area, hours, offerings and amenities are ALL accurate. You should even consider adding a basic Google Virtual Tour to your page. Any little bit is going to help, especially if your competition is already going it!
Your Monthly GMB Optimization Checklist
Create fresh "posts" at least every other week
Upload at least 4 new photos every month
Regularly update special hours surrounding holidays
Post events weeks in advance
Establish a positive review generation routine
Update amenities as they become available/as you adopt them
Answer ALL reviews
Answer all user-generated questions*
*If no one is asking questions about your business, have a friend softball a few relevant, frequently asked questions through the page using their Gmail account
The Permanent Power of a Good Website
A solid, fast-loading, value-heavy website will always be relevant to your GMB listing. Even though hyper-local searches will lend themselves to more GMB page impressions, users still (and will always) want to double check their sources. They want to see accolades. They want to read the full list of offerings. They want to see if there's a cute dog in your office.
Google Business thrives in its unique ability to give a ton of pertinent information in just seconds. Your website can tell more about the product, service and brand story to those that want to hear it. Cover both bases and stay golden.
Prop Bet: Google Analytics Will Get Its Act Together
One of my biggest issues throughout the year was navigating traffic changes year-over-year and telling the story of the GMB shifts to clients. Yes, sometimes it looks like Organic Search remained stagnant while Direct Search absolutely surged, but that's because more people are clicking "Website" on your Google Business listing instead of scrolling down and finding you at the top of the organic listings when seeking you out by name. This "brand search" seemingly registers as "Direct" traffic, while clicks on your "website" button from service-related phrases are considered "Discovery" and ring up as Organic Search. It can get pretty confusing.
Google Analytics will make this traffic funnel more transparent throughout the year, eliminating the need for cumbersome and sometimes-complicated custom URL parameter codes and complex conversations about green and red arrows. (At least I REALLY hope.)
Respect My Authority: Establish Accountability & A Digital Footprint to Stay On Top
A recent core algorithm update told us a lot about how Google will treat content in the future. Impacting the healthcare, law and financial industries, this update saw holistic healers drop off the face of the flat Earth, while top doctors saw a vastly improved SEO bill of health. Financial advising websites without a single fiduciary as an author went broke, while esteemed accountants did absolute numbers.
My prediction: this emphasis on authority will trickle into more service-based industries and maybe even into some retail product sectors.
Google has always been in the business of giving the best answers first, and the best answers come from the experts – the folks with industry rapport, accolades they've  garnered along the way and maybe even some extra letters at the end of their name. However, not every industry is as life-or-death as healthcare. You may not need a degree to state your case, rather a digital footprint rooted in content, social media signals, backlinks and consistency to prove that you're the key industry influencer.
How You Can Establish Your Own Brand of Authority
The biggest tip I've been telling clients: talk/write like the expert because you are the expert! You know your business inside and out. You know what people ask about and how to answer some pretty niche questions. In 2020, write less "recipe of the month from our accounting department" and "top 5" lists. Focus more on data-driven industry insights, real life case studies and pain-point-optimization. Give more away for free and flex whenever possible!
On Jan. 1 (maybe Jan. 2 if New Years Eve was a little rough), establish your first blog topic of the year. What question did you hear the most last year? Answer it. Easily, effectively and completely. I'll touch on proper content structure a bit more later, but start the whole article off by giving a single-sentence answer above the fold; deliver a great explanation as you go lower on the page. "Time on Page" is truly an irrelevant metric in many cases, especially when compared to the value of Google easily digesting and presenting your page as an answer snippet in a relevant search!

Go On An Ego Trip to Your Blog/News Section
Every post should have an author tied to it to establish accountability. When you click the author, you should be able to see all (or at least some) of the articles linked to that person's name, along with their credentials, social media links, maybe a bio and other relevant accolades. Not only will you give readers a reason to listen, you'll do Google's investigative work for it.
Backlinks For Sustained Authority Building
Backlinks still matter. A lot. But good, relevant and local (if you can get them) backlinks matter even more. External citations act as impartial validation for your expert opinion. Without a strong digital paper trail and a few fingers pointing back at you, you're less like a keynote speaker, more like the crazy genius in the movie trying to save the world while no one listens.
"Voice Search" Still Won't Be A Thing For Marketing Purposes – But Optimizing For It Will Be
I predict that, in 2020, the algorithm will favor websites that offer succinct bits of data for routinely asked questions. No BS. No marketing garble. Straight-to-the-point facts. You know how Google offers those handy search snippets for just about every inquiry now? Expect more of that – but even simpler. Websites that offer their information in the most accurate and digestible manner will win out, making the inverted pyramid style of website writing all the more useful – organized, quick-hit facts at the top; more detail below.
Your "lede" is your value. The rest of the page is your ethos. In the same way the algorithm pulls information for voice searches, it will start to rank service-based phrases.
My Go-To Examples
When panicked clients call, asking about voice search and how it may contribute to their eventual downfall, I simply bring up real-life ways of how voice search is actually used on a daily basis.
People use "Hey Siri" and "Alexa" to ask things like "How old is Will Smith" or the reluctant "What's the score of the Browns game?" They're not using it to pick out their next knee surgeon, dentist, conveyor belt component manufacturer or Class B fire foam supplier. People may use voice search to figure out restaurant hours of operation, but they're not using it to make the eatery choice for them. They're asking for more information/reinforcement regarding a brand they already like and have chosen.
Dynamic Digestion: A Rejuvenated Emphasis On Tailoring Content & Experience to User-Intended Action
We've always said that SEO isn't a one-size-fits-all ordeal, and 2020 will see a doubling down on the individualized nature of rankings. Yes, domain age, backlinks and valuable content will always matter, but the direction of the content and experience you offer will matter more than ever. Tailor your pages to appeal to what the users are looking for most. Give straight-up facts when they're looking for info. Give them forms when they're looking to be contacted. Give them external links when they want cited sources.
The Digital Hierarchy Of Needs: What Do They Need & What Do They Want?
To know that you offer the answer (service, product or actual answer) they're looking for
To know that you're in their price range/local or regional area
To see that you're reputable, reliable and authoritative
To feel comfortable submitting contact information or making a purchase
You may have an SSL and uncomplicated Contact Us form, but if you don't actually relay the proper information in an effective manner, the visitor is going to bounce. If you answer the question head-on but lack detail, accreditation or service area information, the fish may hop off the hook and go to the next line. Take care of each need to maximize rankings and conversion rate.

Don't Over-Complicate The Simple Things
Is someone just looking for the differences between types of financial statements? Don't inundate them with CTAs and service offerings. They're looking for a quick answer; they don't care about how long you've been in business – at least not yet. Let your expertise do the talking, allow the user to make their decision to make a buying decision and be the best option when they go digging deeper. You've offered high-value information freely and simply, which means you've earned some trust points. If they're looking for a supplier, partner or person to buy from, you're going to be top of the list already. Don't give them a reason to opt out and spike your bounce rate by being overly pushy. People (and algorithms) do not like that.
Google is impossibly dynamic. The algorithm is smart enough to know when you're trying to selflessly inform someone vs. simply market yourself. You can do both, but make sure you're knocking that first part out of the park WAY before you start stuffing those calls-to-action and that self-promotion in there. Google will cross-reference the type of search (ex. "CPA firms" vs. "different types of financial statements"), take a look at how each organization/website answers the question and reward points accordingly. Use your blog to answer those pain point questions and long-tail phrases; keep the service-based terms for your evergreen marketing pages – but be sure you're doing both because they feed into each other!
Like many years before, we are going to see a lot more value given to authoritative websites with great content in the next year. However, unlike previous years, paper trail and accountability are going to matter a lot more in the SEO department. Add to this the new emphasis on Google My Business and we're in for a long, exciting ride! 
Saddle up. 
Join Today
Want exclusive marketing tips and tricks sent straight to your inbox? Join 1000+ fellow businesses and subscribe to our monthly newsletter!
Back to Blog