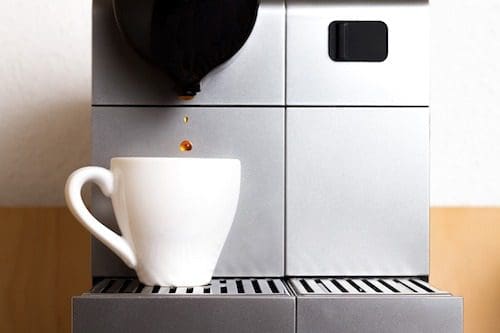 Top 5 Digital Marketing Lessons Learned at InboundCon 2016: Full Funnel
Combine Transparency With a Variety of Marketing Channels to Create the Ultimate Trust-Based Strategy
When it comes to effective digital marketing, it's all about communicating a sense of transparency in hopes of establishing customer trust. It's not about sales. It's not about numbers. It's about sculpting an ideal landscape for your potential client. When you can establish trust in an efficient manner, you open the door to a room full of opportunity. Opportunity to show exactly why you are the best at what you do and why your client chose correct. After forming a solid business relationship, based on accountability and clarity, that's when money comes into the conversation.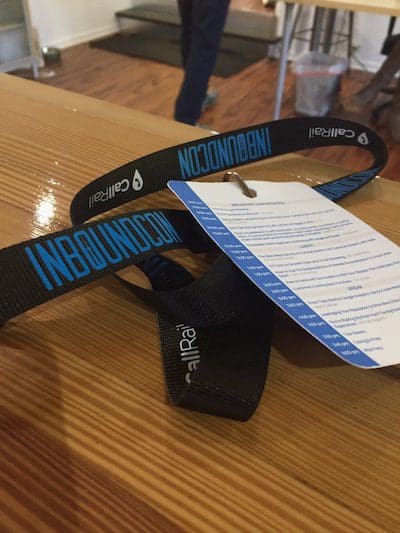 Leveraging and hacking various marketing funnels were the primary focus of InboundCon 2016, sure, but the underlying message from all speakers was one of benevolence – which comes as especially refreshing in a world full of sheisty business folk.
Take a look at our top takeaways from InboundCon 2016!
1) The Primer: Changing Your Marketing Mindset
Dev Basu kicked off the day's worth of digi-chats with his introduction of the "Pre-Eminence Mindset." Essentially, we've been looking at digital marketing wrong this entire time. When presenting to a potential client, frame your services in a different light. In fact, it shouldn't even be a presentation. It should be a conversation. Digital marketing is not about identifying what gets someone to buy, rather what benefits you supply. The entire process should provide a sense of focus, clarity, understanding and certainty to your buyer. Be transparent, confident, clear and inspiring. These are all the keys to winning trust – which is infinitely better than winning the sale.
"We currently compete instead of create. We need to inspire those that we serve."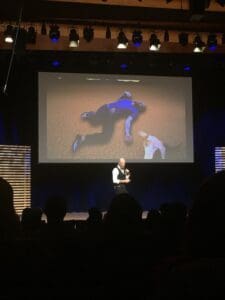 2) The Approach: Combing SEO With Pain Point Optimization
When you crack the screen of your iPhone, what do you do first? Well, initially, you cry inside, but then you hit Google. But what do you search? It's definitely not "Buy iPhone Online" like some companies would like. No, you're searching for cures, fixes and alternatives to having to buying a new phone. You're comparing the costs of a new phone to the costs of fixing a broken one. Every other site is trying to sell you something, but the site that is looking to best answer your real question is going to win your attention and possibly your business.
Introduce Pain Point Optimization aka targeting the direct questions users are asking with on-page SEO and content writing instead of targeting blanket keywords and phrases.
Google Auto-Fill Experiment: Get ideas for keywords to target, pages to create and blog posts to write:
Go to Google Chrome and get into Incognito Mode (ctrl+shift+I).
Pull up Google.
Search your main product – for us, we would search "Web Design."
Type in letters after your main keyword. For "A," we get "Web Design Agency." For "C," we get "Web Design Columbus." But for "V," we get "Web Design vs. Web Development." Do I smell a new blog topic?
Take these key phrases and make something out them. Either implement them on existing pages or create brand new landing pages or blog posts targeting the most searched for inquiries by real people.
"When I see a terrible site at the top of a Google search, I get excited. All it takes is a good page to knock this person out of the top spot – and I'm gonna be the one to do it."
3) The Supplement: Using Video to Express Service Expertise and Client Empathy
To be honest, video marketing is not our core expertise, to be honest, so when Kimbe MacMaster took the stage, we were interested, but also a bit reluctant. However, she had us completely invested by the end. And you want to know how she did it? With freaking videos. Video marketing is much more than creating a YouTube channel and putting up a single promo, embedding it on your homepage and winning SEO points. No. These things inspire trust. They put potential clients through the journey they will take with your organization.
Here are some quick tips to remember before uploading your next video:
Establish a goal for live-streaming, establish the "exclusivity" of your stream and don't sweat production value – timely beats video quality.
Reach out to stray clients with a custom video that only they can view. Personally keep them engaged.
Emailing your video? If your platform doesn't support video embed, take a picture of your video's splash image and link it to your YouTube URL.
Also, when emailing a video, put [Video] in the headline. This garners exponentially more opens.
Consider experience interruption. Don't flood the user with annotations and calls to action. Save 1 for the middle and 1 for the end.
Everything in your video needs a purpose. Establish a script – or at least a clear set of talking points.
68% of buyers will pay more for a B2B service if it has a personal value. If your product or service is high-end and pricing is a bit high, make it personal with video.
"Trust is beyond revenue and costs. And video captures attention, garners engagement, nurtures potential and existing clients, while inspiring invaluable trust."
4) The Drip: Harnessing the Power of Email Marketing to Engage the Clients Who Already Love You
Email marketing is absolutely critical to retaining customers, inspiring confidence, keeping die-hard clients in-the-know and creating buzz around something new when it comes to eCommerce websites or brands with a massive following. But so many organizations leave out one crucial part of this whole "email" thing: You need to get new subscribers! You have to provide something to a prospect to get something in return. This is your 1 shot at 1:1 marketing. Once you build your audience, you can focus on making sure your subject line is perfect, that your email looks good on every single platform, that your open rates are up to par and that you're actively testing each campaign. But you've got to make subscriber generation part of your business process.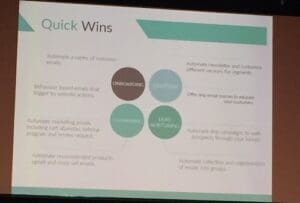 Want our top tips on how to absolutely dominate your email marketing campaign? Get in touch today!
"Don't quit. Just keep testing. Don't get too greedy with email marketing. It takes time to perfect."
5) The Follow Up: Creating Reports That Not Only Matter, But Inspire
Over here at ForeFront Web, we're crazy about good reporting. We practically live in the Google Analytics dashboard. We know what to look for and which analytics matter most. But most of our new clients do not, which is why effective reporting is so important. We must do our due diligence, as digital marketers, and teach these unknowing folk.
At the beginning of any web project, it's important to sit down with the client and have them tell you what they are looking for. What information will they need to present to a board? What marketing channels are they currently pursuing? What is a conversion? Create a conversation about reporting and goals so that, each week, month or quarter, you can create actionable reports. Tell them why they need to know about reverse goal path tracking and why they shouldn't focus so much on average time on page. You can compile relevant data, instead of fluff numbers, green arrows and bounce rate. We can report on bounce rate and rank changes all day, but without context, these numbers are absolutely worthless.
"When we create meaningless reports, we follow the status quo. Nothing changes. No one remembers. No one acts."
Experience the wonders of multi-channel digital marketing (and the transparency that comes along with it) by getting started with us today. Oh, and go to InboundCon 2017 next year! In the wise words of Owl City, "It's always a good time."
Join Today
Want exclusive marketing tips and tricks sent straight to your inbox? Join 1000+ fellow businesses and subscribe to our monthly newsletter!
Back to Blog