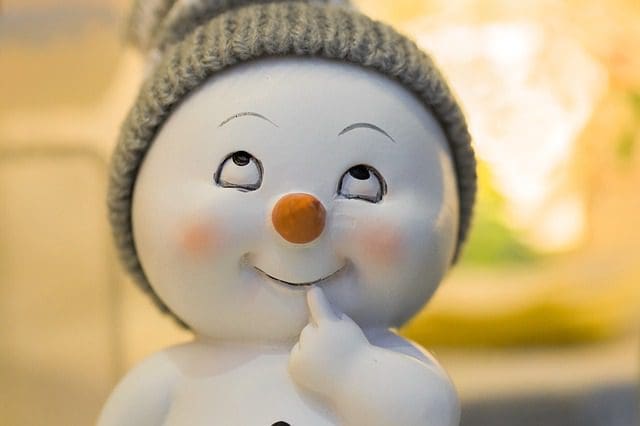 What Makes 'Em Tick, What Makes 'Em Click
Understanding User Intent Will Improve Your Conversion Rate (And SEO)
To get more conversions, you have to take a step back and see the world through the eyes of your target audience. This requires checking the ego at the door and, in some cases, dumbing down your industry knowledge – at least for a little bit. We have watched as the greatest minds in their respective industries have given way too much (or way too little) information to users, causing the audience to flee and lose out on an incredible partnership or purchase.
We're here to put an end to those missed opportunities by helping you get in the mind of a user. Think of the following as a sort of Maslow's Hierarchy of Needs model tailored to the digital user experience!
Do You Have What They're Looking For?
A potential customer hits your site. They should know, within 5 seconds, if you offer the stuff they want. This is done by putting a giant headline at the top of your homepage (and interior marketing pages) that says EXACTLY what they will find here at a high level. This is your chance to get a billboard out in front of someone looking for your services.
The initial imagery should match the verbiage – but it should also match the clientele you're looking to bring in (more on that in a minute). The main navigation should be structured in a way that addresses users' wants first. That beautiful About Us page you wrote? Take it out of the first position and replace it with a Services page. Search engines will reward you because users subconsciously want to see a Services page in that position. About pages are not top priority for a new visitor – but they do come in handy later!
Pro Tip: You can prime users to stick around before they even click on your site by optimizing meta titles and descriptions. Within the Google listing, they'll see that you offer the right services/products and speak in a familiar tone. That knowledge will be reinforced the moment they land on your website.
Simplify the Complex
You can intimidate a user if you share too much too early. Your homepage and key marketing pages should address complex issues with simplified solutions. Highlight the pain point. Offer the solution. Get them to contact you. From there, you can share the nitty-gritty details and work your magic! Leave the intricate insights to blog posts, deep internal pages, white papers and one-on-one conversations.
We almost always recommend employing an inverted pyramid style of writing. Put your most important, high-level details up top and, as you move the bottom, get more granular. We also suggest breaking up text with bullet or numbered lists. People really dig that sort of thing!
Are You Within Their Price Range?
So, you've got the service, but can the user afford it? Ecommerce websites have it easy; your product prices speak for you. Life is harder for B2B and service-related businesses. However, these sorts of companies can bridge the gap with strategic visuals and content. Use imagery that your audience can identify with. Capture your demographic and display it on your pages.
As mentioned, you should speak to your target language – not above or below. If you specialize in small business services, make sure you explicitly state that! Enterprise-level solutions? Use enterprise-level verbiage.
Pro Tip: If you can't spell out exactly what your price range is, we suggest creating a "Markets We Serve" page that highlights previous clients and industries you specialize in. A visitor should be able to take one glance at the page and know almost immediately whether they are in the right realm.
Are You Reputable, Reliable & Accountable?
Age goes a long way when it comes to earning a user's trust, so strategically leverage the year you were established at the end of paragraphs. If you've been around this long, you have to be doing something right! And why would your company risk its reputation on a service it wasn't completely competent and comfortable with?
If you don't have many years under your belt (or even if you do), it helps to establish a solid review generation plan and create a positive brand reputation in key directories. 2018 saw a drastic shift in the local reviews landscape, making Google Reviews matter now more than ever!
On your site, you can do the following to improve your perceived reputation:
Show off examples of your work
Brag about specific clients
Showcase solid case studies
Leverage professional partnerships
Highlight philanthropic endeavors
Design an About Us page that gives a transparent look into your operation
Establish a blog to routinely flex industry expertise & provide value to users
*The goal of each of these tactics is to ensure your mission and mindset match that of your target user.
Give a Little, Get a Lot
Lacking in the history department? Don't have a lot of philanthropy to discuss? That's all right! You can always offer something for "free." Users are constantly looking for value, whether that be insider info, automated estimate/quote generation, utilities/tools or, to a lesser extent, entertainment. If you're willing to give them a discount or a piece of something, you can earn trust.
Does the User Feel Comfortable Submitting Their Information?
After all other factors are accounted for, a user will be able to look at their comfort level with the site before making a decision. You can improve the user confidence surrounding your website by:
Adding SSL encryption
Adding a comprehensive privacy policy to the footer
Ensuring design is consistent on every page (colors, formatting, header hierarchy, etc.)
Creating a simple Contact Us page with all NAP (name, address, phone) information
Establishing a sustainable social media routine
Periodically checking in on the functionality of your site, making sure pages load quickly, no links are broken, etc.
Oh, and the best part about appealing to each of these needs? They're all amazing for SEO!
Join Today
Want exclusive marketing tips and tricks sent straight to your inbox? Join 1000+ fellow businesses and subscribe to our monthly newsletter!
Back to Blog