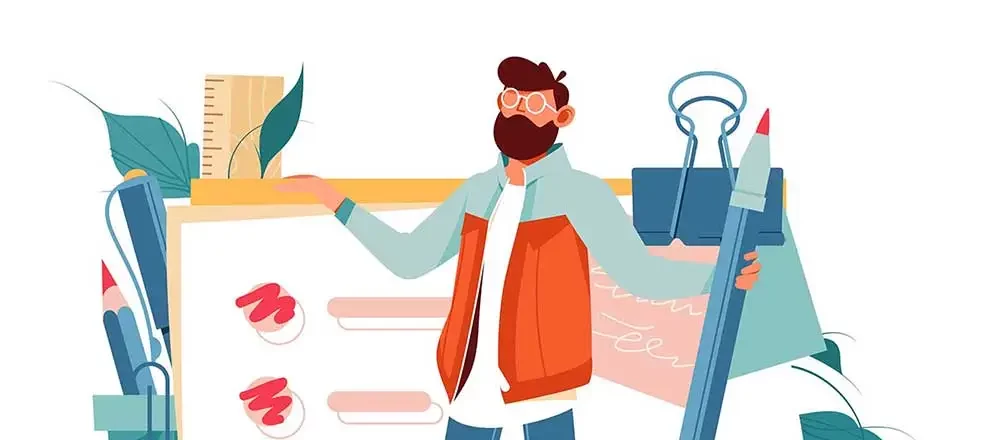 Your Free SEO Checklist for 2023
This blog post initially appeared August 22, 2022 on SiteProNews.
Of all the things we do, SEO has always been one of my favorites. I'm a competitor at heart, and since it's a terrible idea to subject my creaky knees and failing back to more contact sports, I have to get my fix somehow. True, SEO can't compare to a well-executed form tackle, but it does provide a nice outlet.
In theory, your SEO checklist should contain just one item: Hire ForeFront and let our SEO experts work their magic (feel free to bail now and do just that). But as per our eternal goal to educate and inform, we've put together a pretty comprehensive list of tactics that you can employ to bolster your site rankings. So, with no further ado…
In a rush? Skip the blog and download your SEO Checklist here

The Basics
Clean up your online presence
Search engines don't work well with mixed messages. If your company has moved recently, make sure you've updated your address in all the directories (Yelp, Apple Maps, Bing, etc.). And consistency is key: Use the same address format (Street vs St., for example) everywhere. There are plenty of paid services to automate this for you, and we can do it for you via Moz Local.

Take advantage of Google Business Profile
Formerly known as Google My Business, this is a free listing that all companies (regardless of size) should become familiar with. Google assigns a respectable level of importance to a complete profile, which means loading it up with correct info, images, regular post updates and as many reviews as you can garner. 
For more on this, check out our blog post on Google Business Profile.
Check those title tags and meta descriptions
The search engines still value these items, yet site owners regularly overlook them. Yes, it's tedious, but it's well worth the effort. We've been able to get sites ranked by doing little more than updating this info.
Review your content
Do you have a key phrase in mind that you're trying to rank for? Well, check that target page and make sure the phrase is well represented. It should be in the H1 title and in the body copy, and there should be other variations as well. 
Speaking of content, make sure you pay attention to the volume of text on target pages and see to it that you have enough. While there is much debate about just how many words should be on each page, there is a super simple trick to get an idea of what you need. Google the phrase you want to rank for, and visit the top results. Take note of how many words are on those pages, and there's your minimum that you should shoot for. Generally, it will be 400+, but we've seen pages with 1,800 or more.

More Advanced Strategies
Improve your site speed
In September 2020, Google moved to mobile-first indexing. Put simply, this means that Google evaluates the mobile version of your website for its search results. Don't have a mobile version? Well, that's gonna hurt. Is your mobile version excruciatingly slow? That will also really hurt. 
Optimize your images, have your developer minimize code where possible, junk that huge theme and/or page builder, and, if you really must have a CMS, look into headless options (contact us for more information on that). 
Know your market and competition
Let's say you've decided to take your amazing cookie recipes and create your own bakery. Are you planning to create a loyal local following, like your favorite neighborhood bakeshop? Or something local that visitors have to try, like Voodoo Doughnut? Or do you intend to go national like Mrs. Fields?

Obviously, the approach for each is fundamentally different. Regardless, you'll need to completely understand your market, their demographics, what motivates them and what attracts them. And if you haven't identified your 5-8 biggest competitors and gone to school on their marketing outreaches, well, you have some work to do.
Earn those backlinks
This single most powerful thing we do is to help companies earn quality backlinks for their website. It's such a strong signal to the search engines, but so many people don't bother. Why? Well, backlinks are hard to earn, and it's a strategy that truly does take time (months, sometimes years). But the payoff can be enormous. So how do you earn backlinks? Here are just a few ideas:
Write quality content that users value and share (like this article;

share now

!)

Find outlets that will publish what you've created, and guest post wherever you can

Use a service (like

PRWeb

) to disseminate press releases

Create a YouTube channel and produce short videos on a regular basis

Contact every industry website and ask about getting a directory listing or becoming an advisory resource
You've probably received emails from people offering backlinks and posts on "reputable" websites. Or, you've searched and found websites (such as Fiverr) that have people who claim they will get you backlinks. RUN. These links typically come from toxic websites and/or PBNs (private blog networks) that will do far more damage to your site than just about anything else. Find a reputable company that will earn legitimate backlinks on your behalf, as we offer in our SEO services. 

Get rid of underperforming pages
A quick look in Google Analytics will let you know which pages on your site get very few hits and/or have terrible bounce rates. Get rid of them! 
When it comes to websites, most people have the idea that more is always better. That is the case for long-form content that adds value; it's definitely not the case for derelict pages with little content and few visits. Think of your website like a minimalist wardrobe. It's better to have a tight closet with high-value items placed carefully than an unorganized mess with clutter everywhere. Those extra pages water down the overall value of your site, and Google takes note.
So why is removing pages listed under advanced strategies? Simply put, it's never a good idea to just start deleting pages. You'll want to see if there is any content worth saving, migrate it to other pages (careful, though; this is how websites get "Frankensteined" with pages full of unrelated content) and then redirect the deleted page. If you aren't great with content or don't know how to redirect, find an expert who can help.
Analyze those paid search campaigns
By far, the area in which people waste the most money is paid search campaigns. They generally fall into two categories:
Campaigns set up by an internal team member who used tutorials and Google's automated settings to create a program

Campaigns set up by an agency and then left to run on autopilot
Either way, it can lead to wasting thousands of dollars – and frustration with paid search in general. When implemented correctly, paid search can provide very finely tuned results, but it takes a deft hand and hours of attention.

Analyze the customer journey
Imagine you're opening a brand new clothing store. You've done the media blitz, built the anticipation, and people are lined up to get in. But once you open, you're dismayed to discover that customers can't find correct sizes, the fitting rooms are too few and hard to locate, and the checkout lines are slow. This is exactly what can happen when you successfully use SEO to drive traffic to a site that isn't ready to handle it.
As mentioned previously, website owners default to a "more is better" mentality. Very few actually take the time to create a preferred path or funnel throughout the website. Depending on the product or service, there should be a defined route that you would like visitors to take, one that is intuitive, answers questions and objections, is filled with micro interactions and incremental engagements, and leads to the eventual conversion.
There are many powerful psychological cues at work within websites, and you need to be sure you're working with people who understand them. Frequently referred to as UI/UX experts, these are geniuses who excel at the subtle (and sometimes not-so-subtle) elements of great website design, and can increase conversion rates exponentially. It's a no-brainer for websites that have decent traffic and just need to get more results.
So there you have it: 10 actionable items to get your site crushing it today. Did we miss any, or do you have questions? Feel free to contact us and let us know your thoughts!
Join Today
Want exclusive marketing tips and tricks sent straight to your inbox? Join 1000+ fellow businesses and subscribe to our monthly newsletter!
Back to Blog