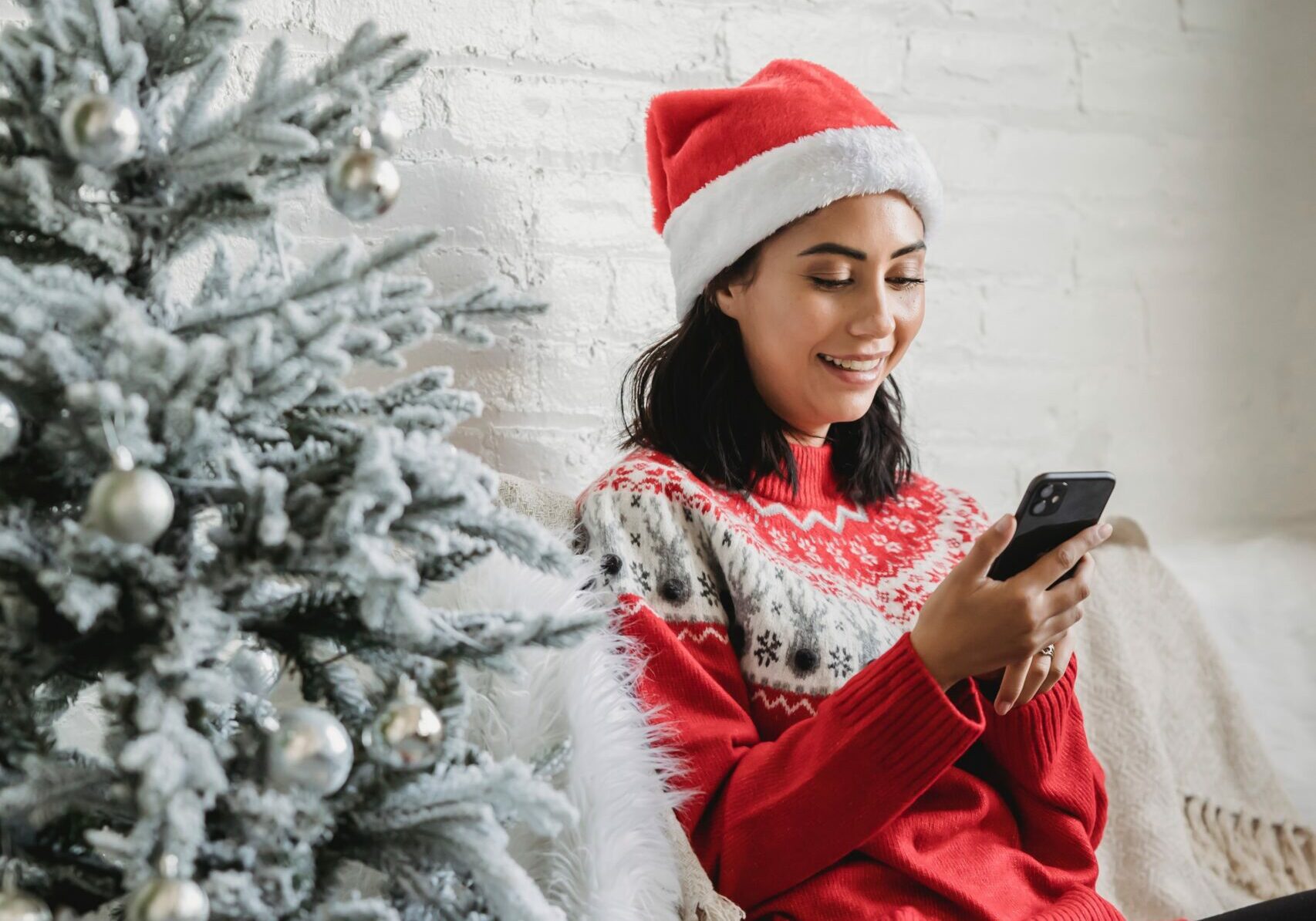 'Tis the Season for 2023 Holiday Marketing Ideas
'Tis the season to spice up your 2023 holiday digital marketing campaign game. With everyone glued to their phones for holiday updates from friends and family, or checking off their online shopping lists, it's the best time to grab their attention.
So, how do you make sure your company stands out this holiday? That's the question we're here to help you unwrap. We've seen what works and what doesn't when it comes to holiday campaigns. We'll share some winning strategies and ideas that anyone can use.
A Holiday Content Calendar for Marketers
The holiday season brings many marketing opportunities that should be capitalized on, but the increased volume can be overwhelming. In response to that, we recommend a holiday content calendar that acts as a roadmap. This breaks down which content and strategies go live on specific days. Here at Forefront, we color-code ours to make it super clear how much content we're rolling out each month on every platform.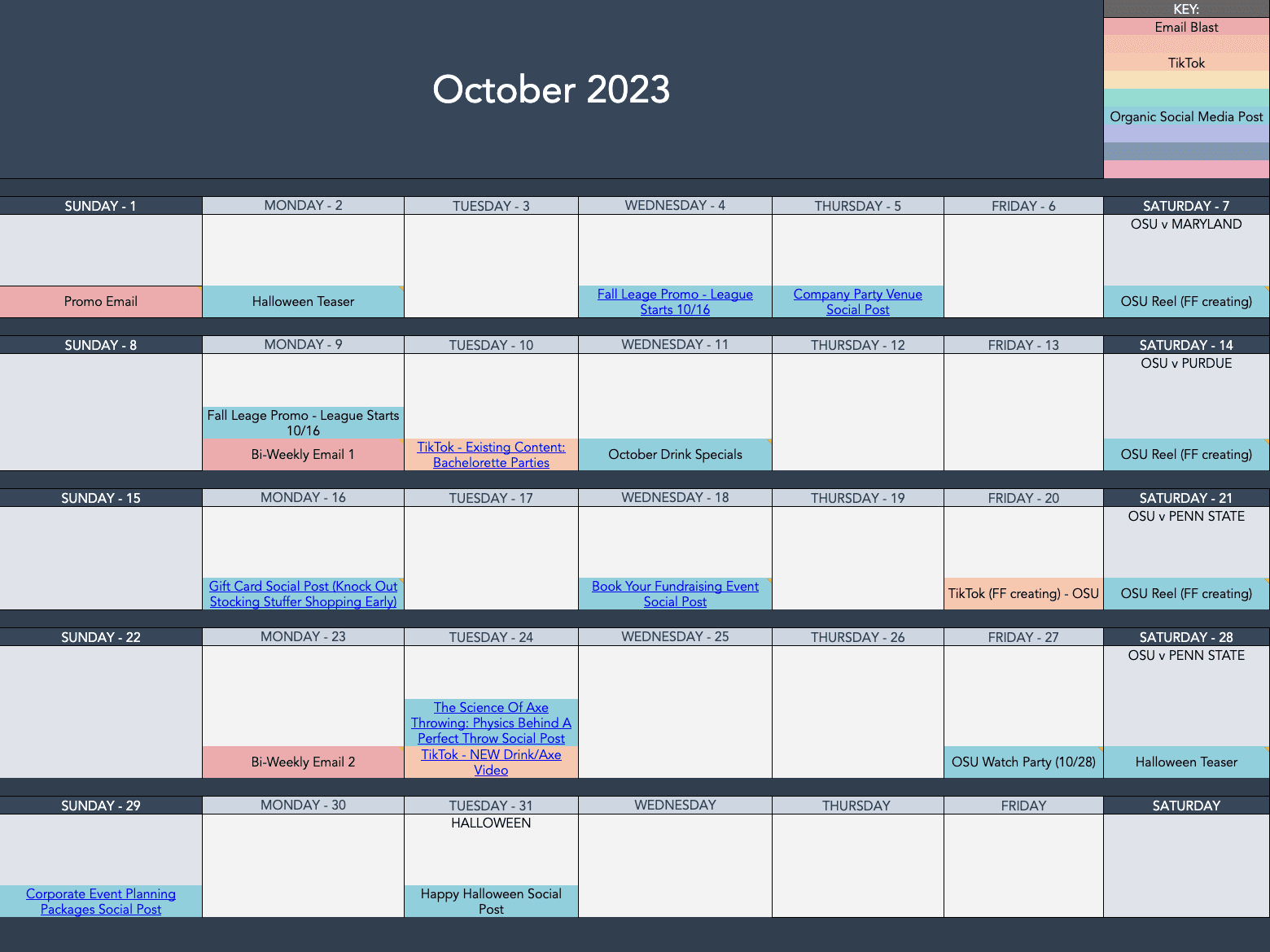 Strategies for Successful Holiday Branding Campaigns
We're all familiar with email, SMS (text message), and influencer marketing. Many companies have found success in using these methods for their holiday marketing strategies. Let's explore some of our takeaways.
Holiday Email Campaigns That Convert
Cracking the code to customer satisfaction involves tuning in to their feelings and tailoring your messaging towards those emotions. How do most of us feel as the holidays approach? Excited? Yeah. Stressed? Definitely. Everlane, a clothing brand, aced this game with a genius "last-minute gifts" email campaign. They tapped into the shared holiday frenzy, grabbing the attention of shoppers who felt seen and understood, and ultimately giving them exactly what they needed, a last minute gift idea.
It's also important to keep your customers engaged during this busy time of year. J. Crew nailed it with their email campaign, making sure they remained at the forefront of their customers' minds. They offered 12 days of deals, which kept customers hooked and wondering what great deal would be offered next. ​​A little fun, a lot of engagement!
SMS-mas Magic
98% of messages are read in two minutes. That's the power of text messages. It's like having a direct line to your customer's attention span. Flash sales have proven to be effective when sent out via text, capitalizing on the immediacy associated with texting. As a marketer, use this to your advantage on big shopping days like Black Friday or Cyber Monday.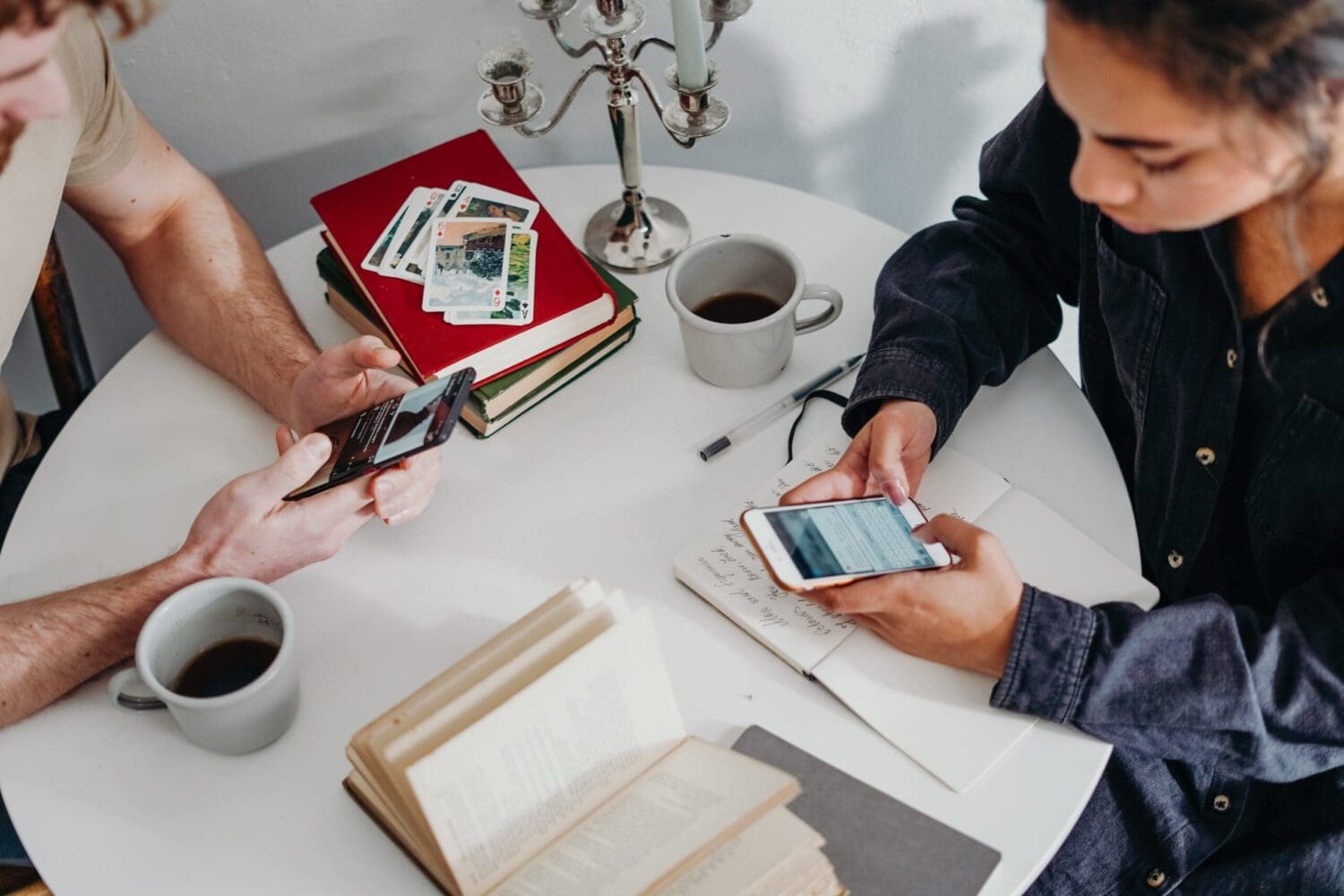 Here's another statistic for your holiday marketing playbook: 63% of Americans donate to a charitable cause in the last two weeks of the year; opening up yet another opportunity for your holiday marketing efforts. Launching an SMS campaign that informs customers that a percentage of proceeds will be donated to a charitable cause allows for your customers to shop with purpose, providing them with the motivation to not put off their purchase.
How to Crush Holiday Influencer Marketing
Offer influencers early access to your products, services, or events. This early exposure gets your company's name buzzing before the holidays hit. Keep in mind that the holiday season comes with a price, especially in influencer marketing; 52% of influencers raise their rates this time of year. So, when planning your holiday influencer marketing strategy, allow for a bigger budget than normal. 
Team up with influencers to create a countdown where they give sneak peeks of your upcoming holiday sale or holiday collection launch. You're keeping your customers and potential customers curious while spreading brand awareness. The more videos they make about your brand, the larger audience they can reach with features like the TikTok For You Page.
Standing Out This Season with Winning Holiday Campaign Strategies
There are great opportunities in digital marketing during the holidays for those who are ready to grab them. Throw some fun into your usual campaign ideas. Understand your customers and how they may be feeling this time of year. And if we could give you one last piece of advice, you can do what we're doing right now. Write a holiday-themed blog that's tailored to your industry. It got us this far.
At Forefront Web, we're here to elevate your entire online experience. Whether it's revamping your website or boosting your digital marketing, we've got you covered. Turn those holiday clicks into lasting connections with us today.
Join Today
Want exclusive marketing tips and tricks sent straight to your inbox? Join 1000+ fellow businesses and subscribe to our monthly newsletter!
Back to Blog