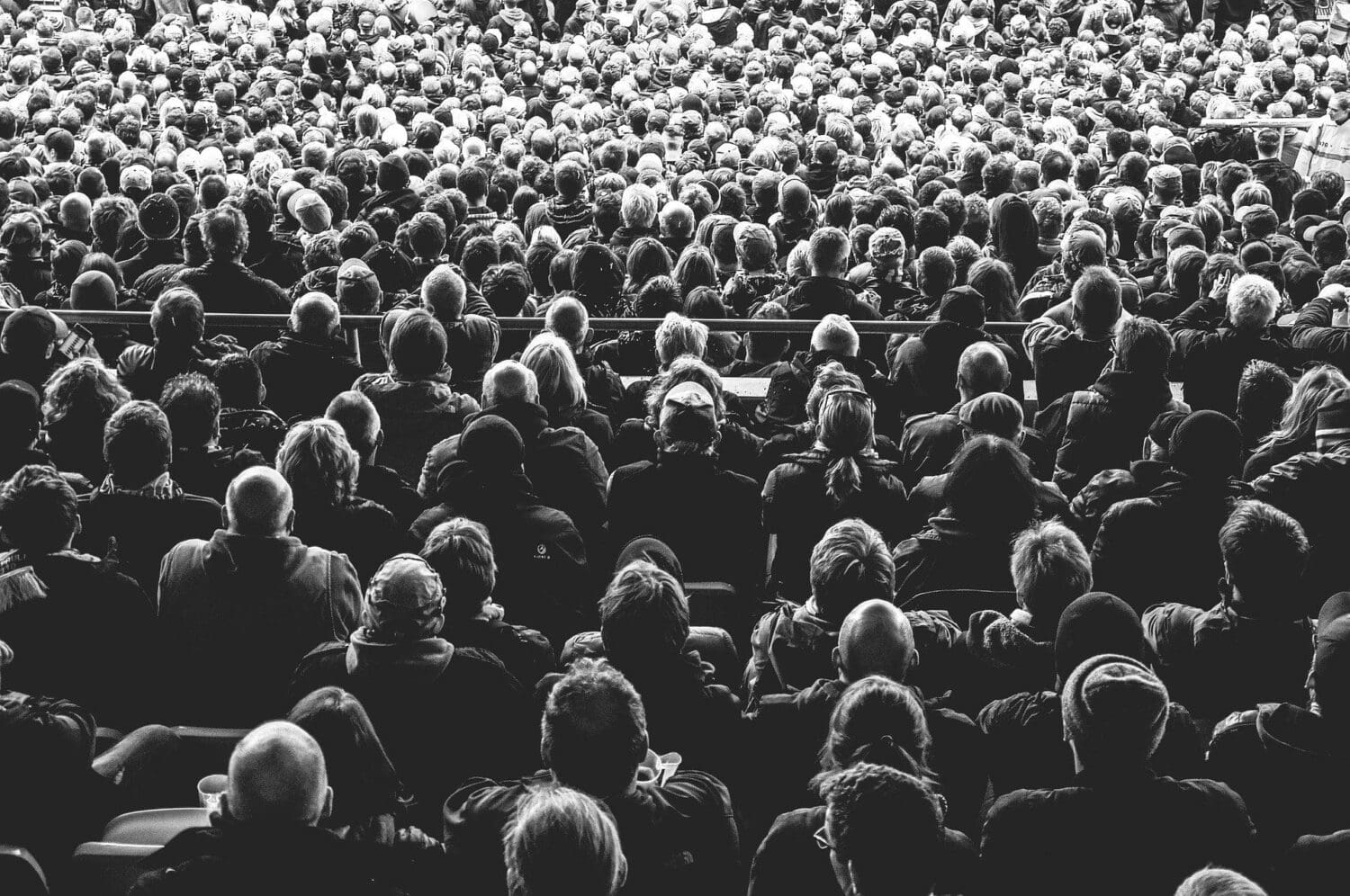 The Best Resources for Understanding Your Audience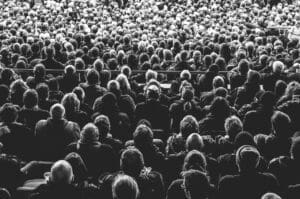 If you've ever told a joke that elicited more horrified stares than laughs, then you understand the importance of knowing your audience.
It comes as no surprise, I'm sure, that knowing your audience is also critically important in the digital marketing world. But there's good news for those of us who've badly misjudged the appropriate time to contribute a "that's what she said:" There are far, far more tools for analyzing your digital audience than there are for reading the room at a social function, and that list of tools only continues to grow.
As Audiences Change, So Do the Technologies That Help Us Discern What Engages Them
The wealth of technology designed to help you better understand your audience – so you can offer them a user experience that matches up with their wants and needs – was one of the many subjects covered in-depth at MozCon 2020 in mid-July. SEO expert and Moz contributor Alexis Sanders deserves all the kudos in the world for putting together such a comprehensive overview of the options out there.
One of the biggest – and most obvious – problems with defining a digital audience is that these audiences are constantly changing as people's preferences and technology do. Who they are, what they want, what they search for, what they buy, what path they take to that sale: These are all salient points, and the fewer you can comfortably track, the more of a mystery your audience remains.
Audience Information to Prioritize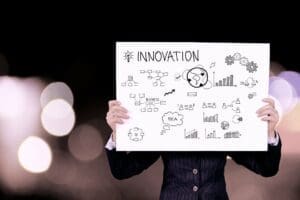 So what information is worth knowing about your customers and visitors, current and potential? Sanders highlights four data points:
Key Information: The basic demographic stuff. Income. Number of kids. A/S/L, in the parlance of turn-of-the-century chatrooms.
Personal Core: What do they want out of life? What are their values? What are their general attitudes and their stated interests?
Product Preferences: What are they looking for in a product? What sorts of things do they tend to look for in the pursuit of the products they buy? Where else are they going to get that product if they don't get it from you?
Relationship with Technology: How competent are they when it comes to searching and navigation? How proficient are they with your site in particular? How much do they spend annually on the products and services you offer? Where are they engaging on your site now, and how can you engage them in a meaningful way? How about if they aren't engaging – how can you encourage them to engage?
This is the information that helps you ask the right questions about your customers, figure out where to find new ones and connect with old and new on a meaningful level with the ultimate goal of creating better experiences.
So where do you get it?
First-Party Sources
You can classify the first-party sources of data into five categories. Determining which of them are the most worthwhile for your website starts with deciding which data is the most relevant to your needs, then gauging which options are the most affordable in terms of cost and in terms of time.
Web Performance Analytics
Google Analytics is the most obvious and popular option here. It's not the only option, but it's accessible enough that it should probably be at the top of your list. You can break out users' interests (Interests, under Audience) by conscious behavior or by general interests. You can track the different steps an individual user takes on their journey via the User Explorer Report. You can ask questions directly via the super-intuitive search bar. You can — well, listing everything Google Analytics can do would be the subject of a novel, not a bullet point, but you get the idea. Web performance analytics tools vary pretty widely in price, from free to expensive, depending on which tool you use and how you use it.
Organic Search Performance
Again, you've probably got your eyes on Google here – specifically, Google Search Console – though there are other options. Use it to identify patterns and categorize information in conjunction with other programs. Google Sheets will suit you fine for your categorization needs, though there are less commonly used options such as Colab and Jupyter Notebook. Organic search performance tools are free.
Ranking Tools
Prices vary pretty widely on these tools. There are quite a few options here, but some of the biggest ones are STAT, Advanced Web Ranking, Conductor and BrightEdge.
Surveying Tools
You're likely familiar with the big names here, such as Google Surveys and SurveyMonkey. Sometimes, you need specific information from a specific set of people in an expedited time frame, and surveying tools are the best way to get it. Though that's only if you put up a quality survey – one that is consistent, uses easy-to-understand language, doesn't ask vague or leading questions, and, if at all possible, has been reviewed by an expert in the field. Not only can these tools, most of which are free or at least inexpensive, get you answers, they can also help you explore customer interests, commonalities and patterns.
CRM
An in-house customer relationship management team is dedicated to gathering the kind of customer-specific information you want – but, of course, it doesn't come cheap.
Third-Party Sources
There are even more options for audience data when you're getting it from third-party sources. They're less likely to be free than first-party sources, but for very specific kinds of in-depth data, they may be your best bet.
Keyword Search Data
Wouldn't you know it, Google has a lot of the tools you can use here, too. Keyword Planner, Google Trends and Think with Google Shopping Insights are all options, alongside other tools such as KeywordTool.io and Answer the Public. Keyword Planner is one we use to good effect here at ForeFront when Google's search suggestions aren't doing the trick; you can use it to categorize data by intent, brand, questions, location, SERP features and more.
Social Data
Some of the keyword search data tools can be used here as well, if configured correctly; for instance, KeywordTool.io can work in conjunction with YouTube, as can Google Trends with a YouTube filter. Even Reddit can be used to your advantage here.
Audience Tools
Google, Facebook and Adobe all have audience tools (Find My Audience, Audience Insights and Audience Manager, respectively). Find My Audience has a tree tool that can be used to input general information at a high level for the purposes of gaining insights or determining where to start research. Audience Insights, meanwhile, offers the means to look at the Facebook audience for a product and service based on job titles, common locations, most-used devices and suchlike information. You can get that data either by exploring overall Facebook audiences for themes, targets and topics, and pulling demographics from those, or by using your company's Facebook page to load your own data into the tools.
Publicly Available Datasets
Yes, you can get valuable audience demographic insight from the U.S. Census Bureau. Though if that's not exciting enough for you, there's also Google subsidiary Kaggle. Good news: Both are free.
Competitive Tools
Costs are mid-range for competitive tools, which include comScore and HitWise.
Social Listening
SparkToro is a good example of this technology, covering the top accounts and social media profiles in whatever field you might be seeking. SparkToro offers a whole lot of ways to break down data and the ability to approach data insights from a content or audience influencer viewpoint, making it easy to see where your audience is engaging online.
Research Publications
Resources such as Pew Research Center, Market Research and Demographic Research can be used to get your hands on high-level audience information. Mary Meeker's Internet Trends Report is another source with a great deal of insight.
CRM
Though sometimes overlooked when it comes to SEO, in-house CRM teams can be very useful with targeted campaigns – if you know what to ask. If you have a CRM team to work with, it may be worth your time to work with them on frequency (the percentage of respondents who meet certain criteria) and index (which compares to your base audience).
Data Hierarchy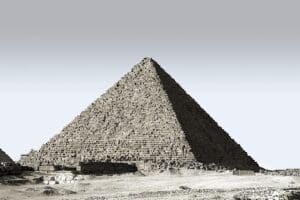 As Sanders explains it, there are three levels of audience data you can use to your advantage – but in the SEO world, we tend to stay closer to the bottom than the top.
The bottom echelon of the data hierarchy is panel data, the broadest information you can access. That would encompass surveys, segment-level analyses, sampled customer data, audiences, that sort of thing.
Move up a level and you get to cookies. You know how this works: If the visitor to your website has the right cookies, you can give them a more custom experience. SEO pros don't usually climb beyond this level, though that could change in the next decade or so as people find new ways to access the next level.
Said next level would be personal-level data. Essentially, this is an ID that's gradually assigned to you. It's not intended to include personally identifiable information, but it makes it possible to very much tailor an experience to you. If your company has multiple ways of tracking visitor profiles, you can close the loop – no, not in that Looper way – by matching up different data profiles that are applied to the same person.
Illustrating the Journey
So you have your audience data. Now, how can you present it in a way that makes sense to everyone who needs to understand it? Tracking a visitor's journey through your site gives you a better idea of what you need to do to appeal to them.
Illustrated User Journeys
For an illustrated user journey, you fixate on either an audience group or even a specific user. After you figure out the stages of the journey through your site, you can align the touchpoints of the person's or audience's journey, then figure out the focal point of each step in order to learn which experiences are the most worthy of your attention.
Audience Briefs
An audience brief establishes the attributes of the product or service you're selling – both its explicit selling points and its less-immediately-visible benefits – as well as the things buyers and potential buyers are seeking. Then, you work to align them. Following the model allows you to identify tangible benefits, then functional benefits, then visitors' values regarding those benefits.
Customer Journey Maps
To map a customer journey, you identify the user's goal and needs at all of its stages, as well as the locations of the content to meet those needs. From there, you can figure out how to nudge them toward the right funnel.
"Constant Change is the New Normal"
Clearly, you're not going to use every single one of the resources above in painting a clear picture of your audience. Only you can determine which are worth your time and money. But no matter which paths you pursue, it's worth keeping in mind Sanders' closing line: "Constant change is the new normal." All you can do is continue to adjust your priorities as your audience adjusts its priorities, and maintain a strategy that maximizes your SEO appeal.
Garth Bishop is a content writer at ForeFront Web, and he has a much more cheerful disposition than this photo would suggest. 
Join Today
Want exclusive marketing tips and tricks sent straight to your inbox? Join 1000+ fellow businesses and subscribe to our monthly newsletter!
Back to Blog